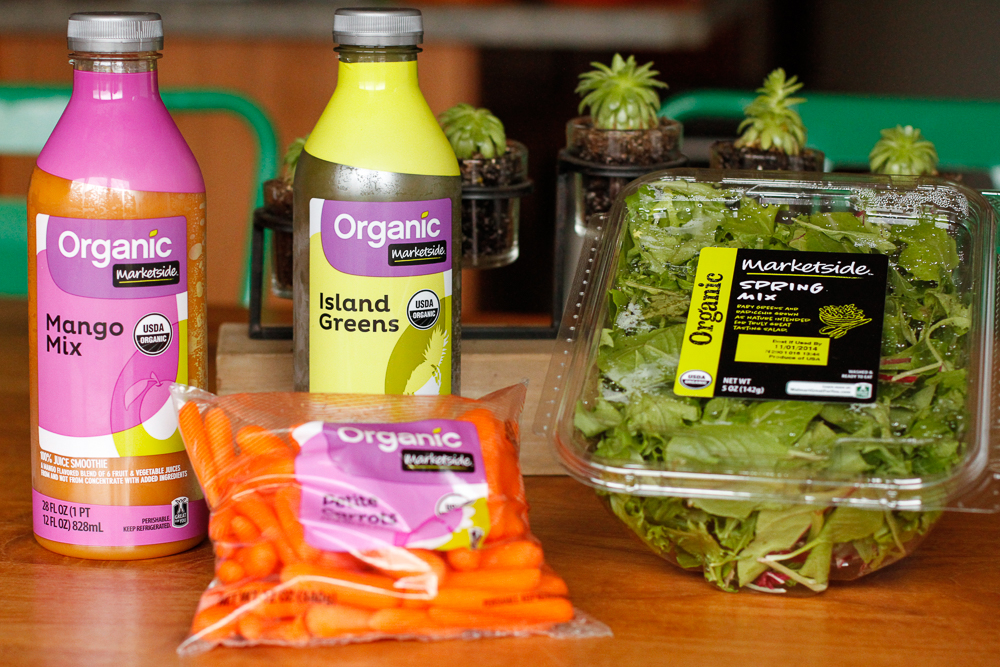 Though I love the Walmart 100% freshness guarantee, I've been mostly underwhelmed with the availability of organic produce until now — and I've been very vocal about this when I've had the opportunity to visit the Walmart headquarters in Bentonville, Arkansas. So when I opened the refrigerator in my hotel room on a recent trip and found it stocked with new Marketside organic juice, carrots, cauliflower and more, I actually squealed in delight!
Not only does the Marketside organic line have a new look (a purple label featuring the USDA Organic seal), they've also expanded the line to about 50 products currently. Look for avocados, apples, packaged salads, carrots, broccoli, onions, kale, rainbow chard, juice, grapes, potatoes, strawberries and more — all at Walmart's everyday low prices, of course!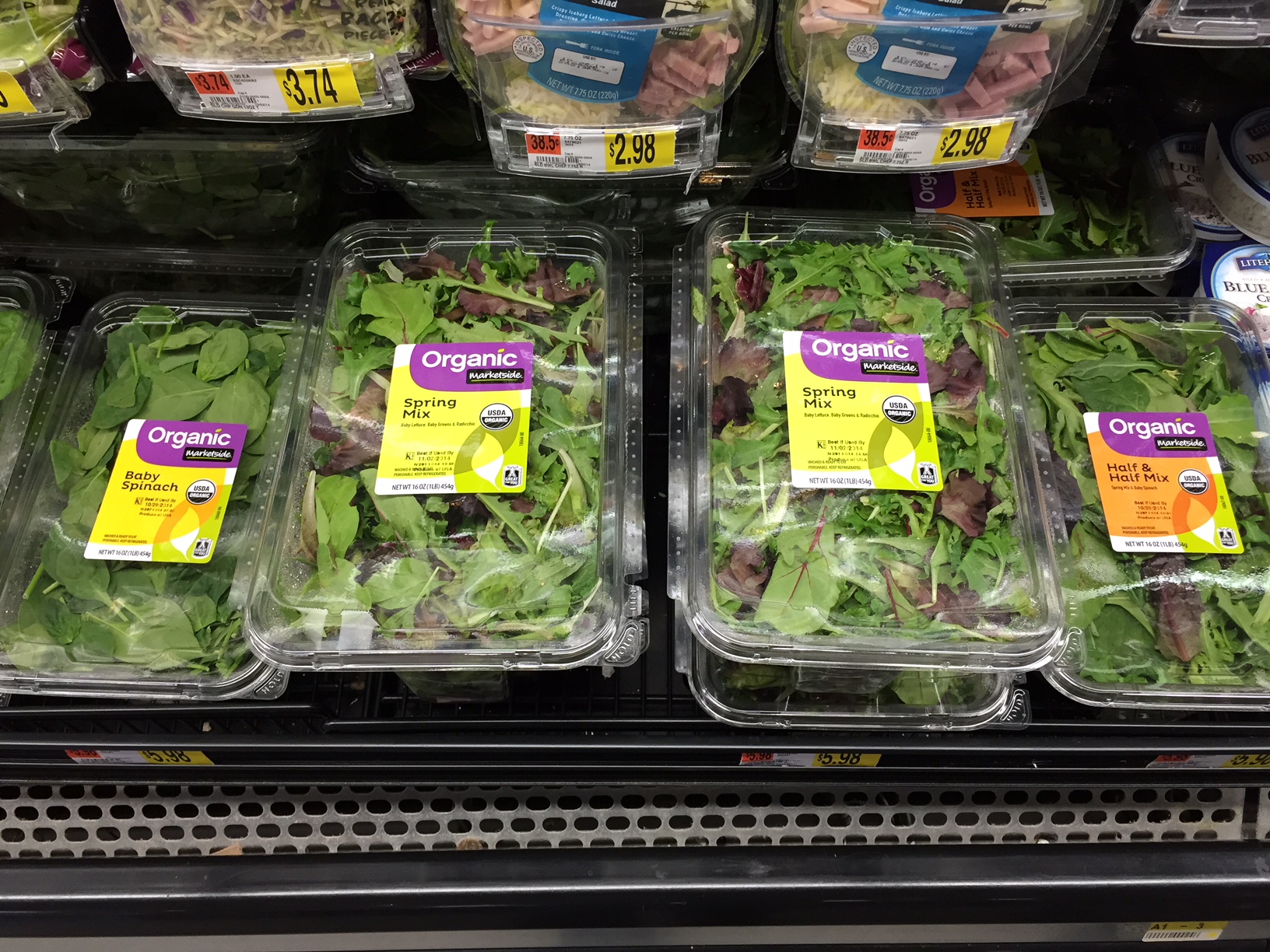 And in addition to rebranding the line, in 2,300 stores, you'll find the organic produce in a segregated section. I haven't seen this change implemented in my local store yet, but I'm hoping that it's included in those 2,300 stores! I definitely make it through the produce section faster at stores with this type of layout.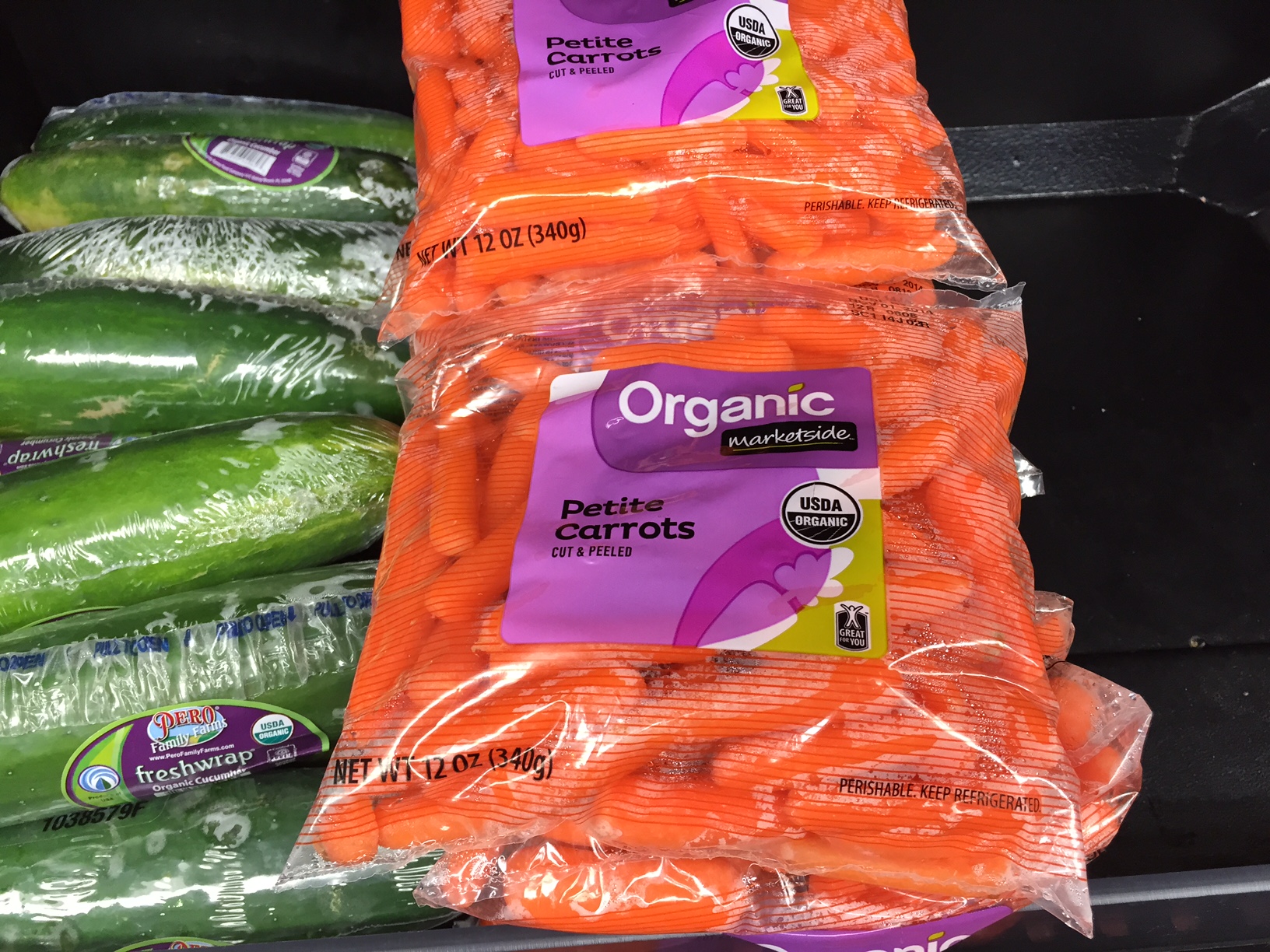 But I did find produce bearing the new Marketside labels on my most recent trip, so I picked up some baby carrots, salad mix, and a couple of bottles of the juice. The carrots and salad mix were fresh and delicious, and if you haven't tried the juice blends, I highly recommend you get out and purchase a few bottles.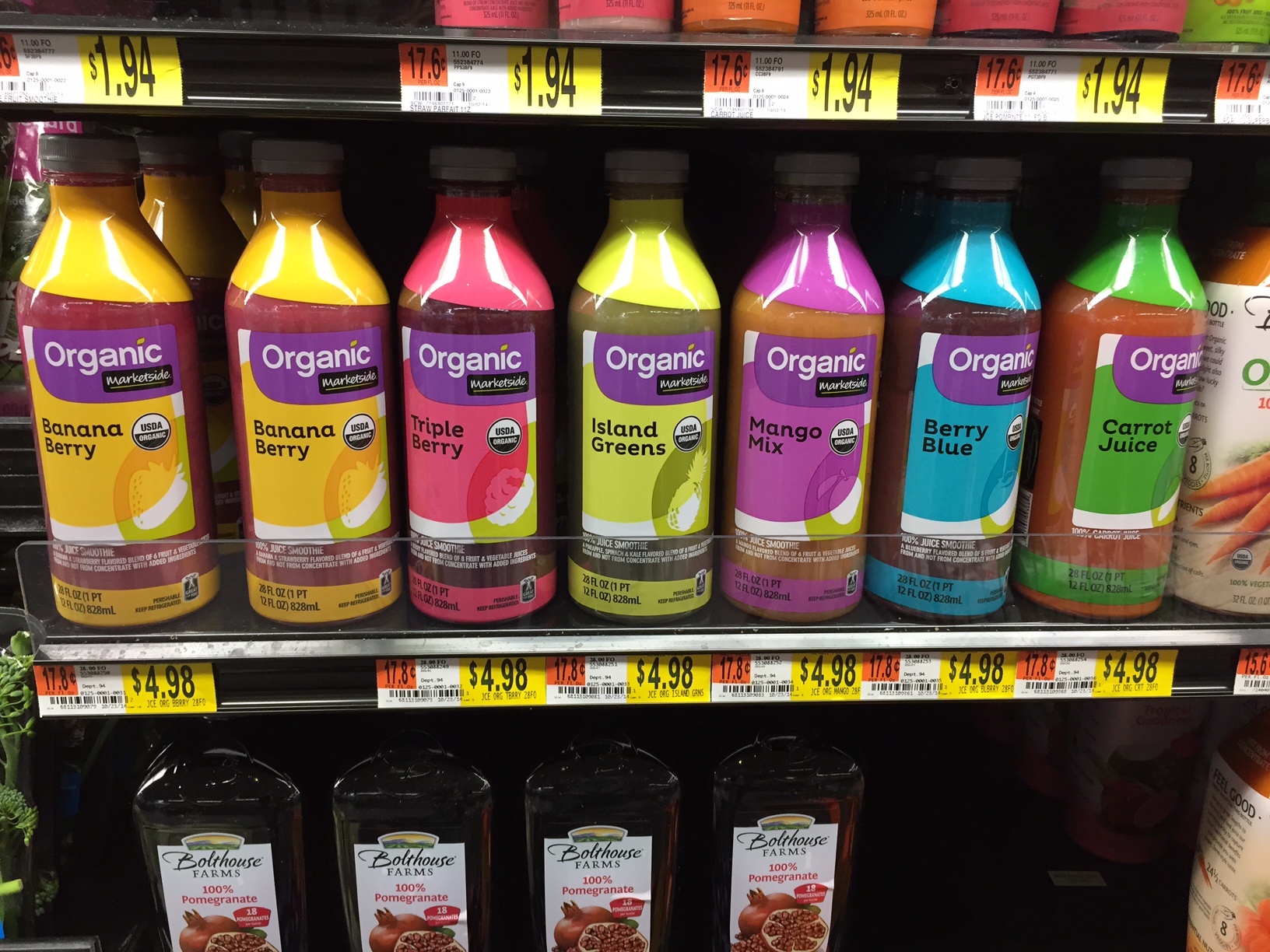 So far I've tried the Mango Mix, Island Greens, and the Berry Blue. The Mango Mix is my favorite of the three, but that may change once I try the Banana Berry — I'm a sucker for a banana-berry pairing.
The new Marketside organic produce line is the perfect complement to the Wild Oats Organics line that was introduced last April. Oh, and speaking of Wild Oats, I noticed that many of the Wild Oats products are available for purchase online now!
Will you be looking for the new Marketside organic products on your next Walmart shopping trip?