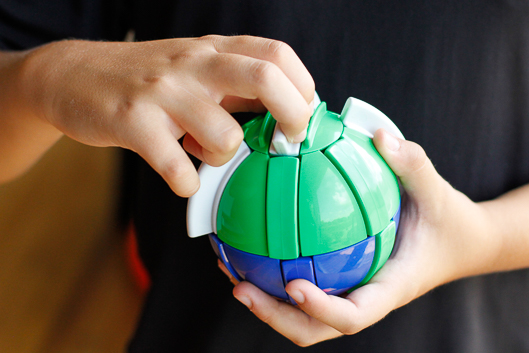 I've loved puzzle games for as long as I can remember. I don't recall when I got my first Rubik's Cube, I do remember getting a Rubik's Magic for Christmas when I was 8 years old… I loved that thing and played with it frequently — until I wore the wires out.
My 11-year-old son is very much the same, and he's always loved any type of game or device that challenges you to solve some a puzzle. So when Walmart asked if any of my kids would be interested in trying out the Buzzle Ball, I took one look and knew he'd have a ball with it (no pun intended, lol).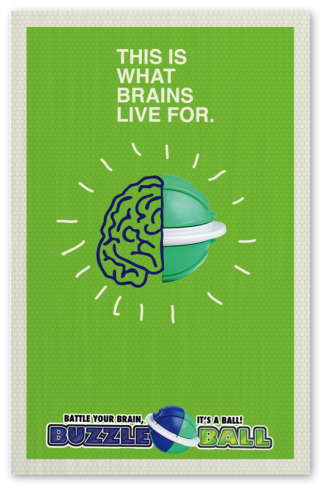 The Buzzle Ball is similar to the Rubik's Cube in that you twist it, trying to align certain colors, but that's where the similarity ends. The Buzzle Ball is obviously round, but it also adds a ring around the outside, adding another dimensional challenge. The pieces twist in all directions, making figuring out how to align them difficult to say the least.
In fact, we're still attempting to solve it a week later! I mixed the Buzzle Ball up for my son after we first received it, and apparently I did a very thorough job on it, because my husband, my son and I've all tried it on and off to no avail. We've all come very close, but those rings seriously throw a wrench into the mix!
But honestly, that's what we love most about the Buzzle Ball. It's a fun little puzzle game that's ultra portable, very challenging, which stimulates and engages the mind, and you can pick it up and put it down at will. Add in the fact that it's made in the USA, and it's definitely a product that I feel good about purchasing for my kids.
The Buzzle Ball will be available in Walmart stores this month priced at $19.97!