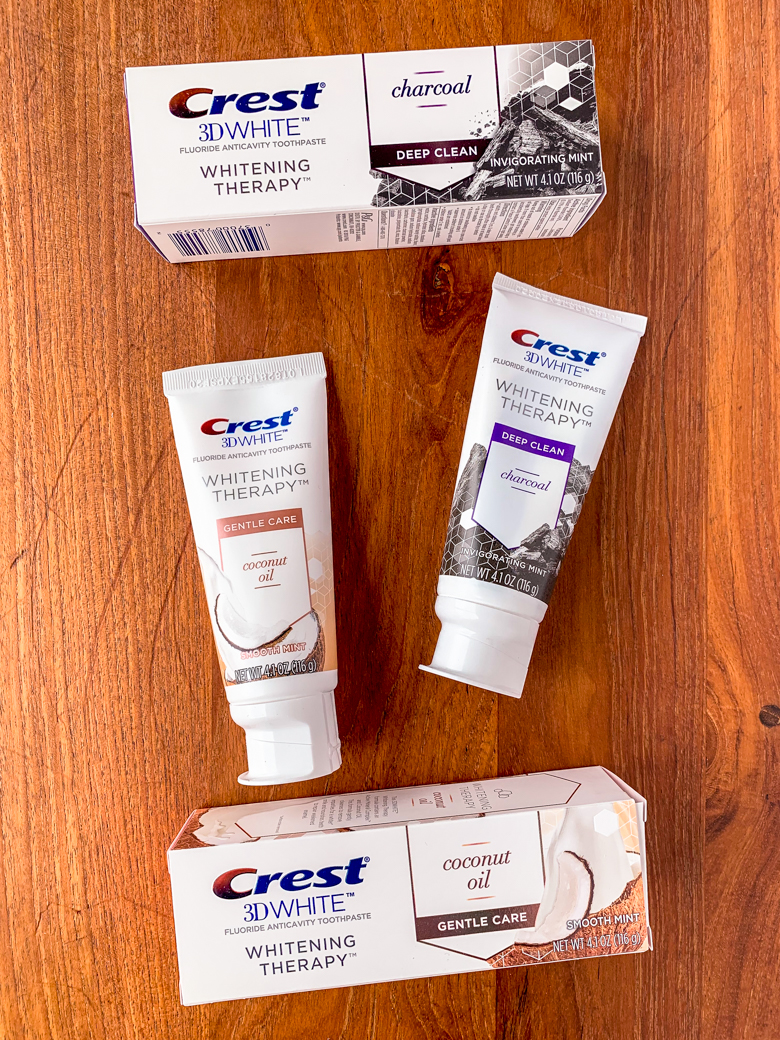 This is a sponsored conversation on behalf of Crest; all opinions and text are my own. Thanks for supporting us and the brands we love!
Activated charcoal, which you might most familiar with as an agent used in water filters, has been making the news for a multitude of other uses lately. Perhaps you've even tried it? I know my girls are ALL about using charcoal masks, and I've tried a charcoal face wash and lotion previously. I've also seen it used in various supplements and deodorants.
It's even been said to whiten teeth; however, brushing with activated charcoal is seriously messy business. As you can imagine, it leaves a gritty residue in your sink, on your nails, and even in your mouth. And the taste? Yuck!!!
That is — until now… Thanks to new Crest 3D White Whitening Therapy with Charcoal, you can now have all of the benefits of charcoal in a pleasant-tasting paste format that's mess-free. It offers a long lasting clean feeling that helps whiten surface stains and strengthen enamel for a brighter, cleaner smile.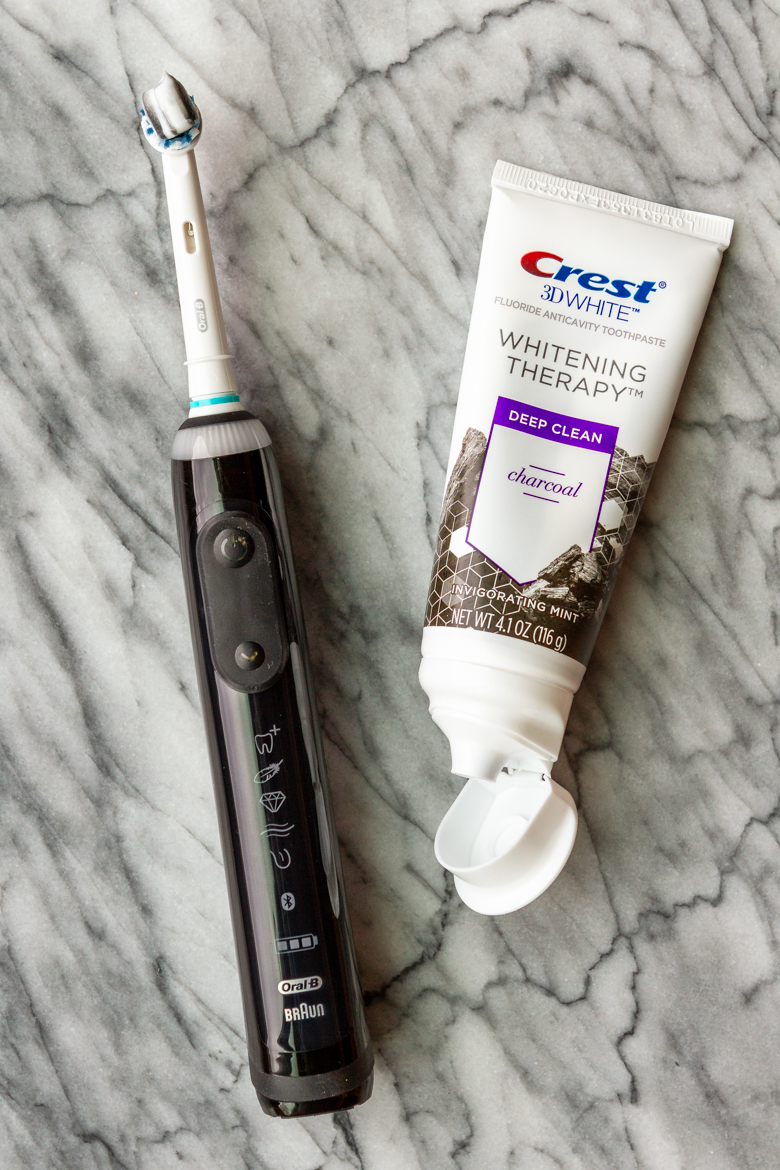 Crest 3D White Whitening Therapy with Charcoal
I've been trialing Crest charcoal toothpaste for about a week now, and I thought I'd share a few of my thoughts on this new sparkly grey and white striped formula.
It's gritty but not unpleasantly so. You know the polishing paste the dentist uses after a cleaning? Yeah, it's probably the best comparison. My teeth have that same squeaky clean feeling after brushing, but with less abrasiveness, and it rinses away cleanly.
The faint minty flavor is very pleasing. My husband, who hates everything mint (peppermints, ice cream, gum, you name it), even remarked how tolerable it is compared to other toothpastes.
My teeth do look slightly whiter. I'm not sure anyone else would notice just yet, but it seems pretty effective at removing the dinginess that can be attributed to the coffee and tea I drink daily.
Overall? I'm pleasantly surprised at how much I like this Crest with Charcoal! My teeth feel cleaner and look whiter after just a few uses, and I'm going to continue using it.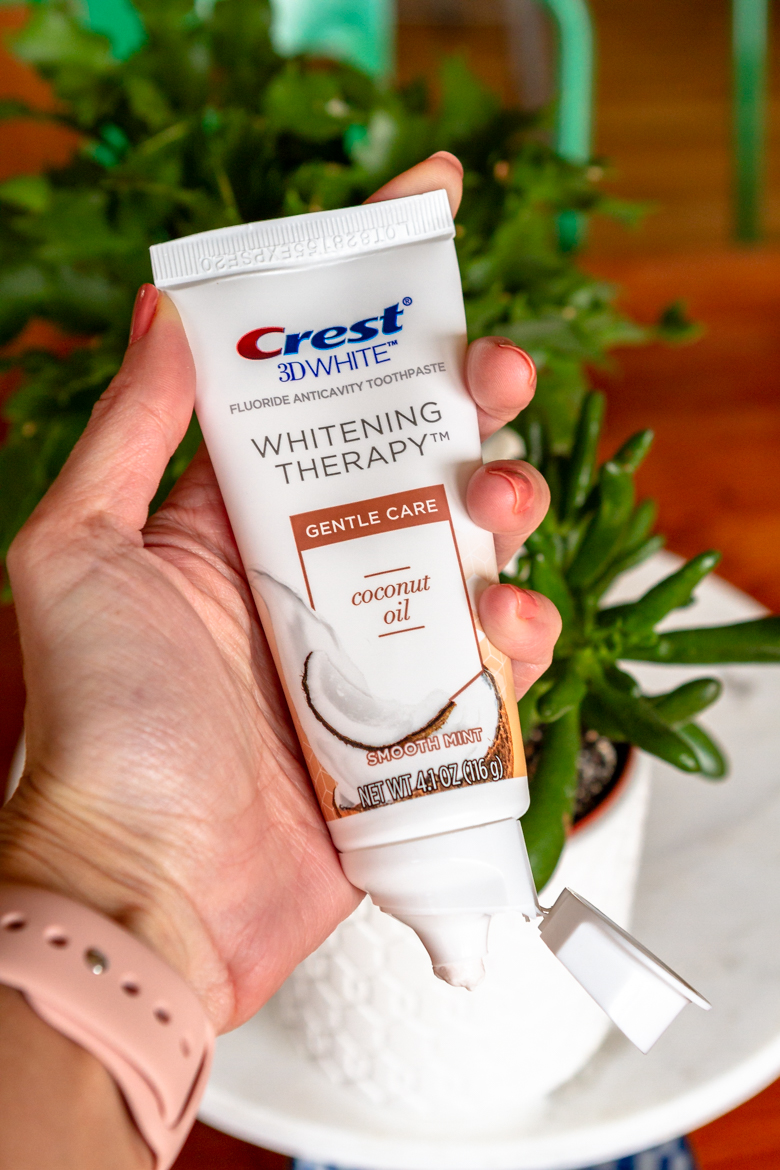 Crest 3D White Whitening Therapy with Coconut Oil
Crest also just introduced new Crest 3D White Whitening Therapy with Coconut Oil. Coconut oil is said to remove harmful bacteria from your teeth, so it seems like a no brainer to add it to a toothpaste.
I tried it and LOVED the refreshing vanilla mint with a hint of coconut flavor… But apparently so do my kids, because the tube mysteriously migrated to their bathroom before I was able to use it again. I let them keep it, because hey, anything that gets them to brush their teeth without me having to remind them 101 times first is a keeper!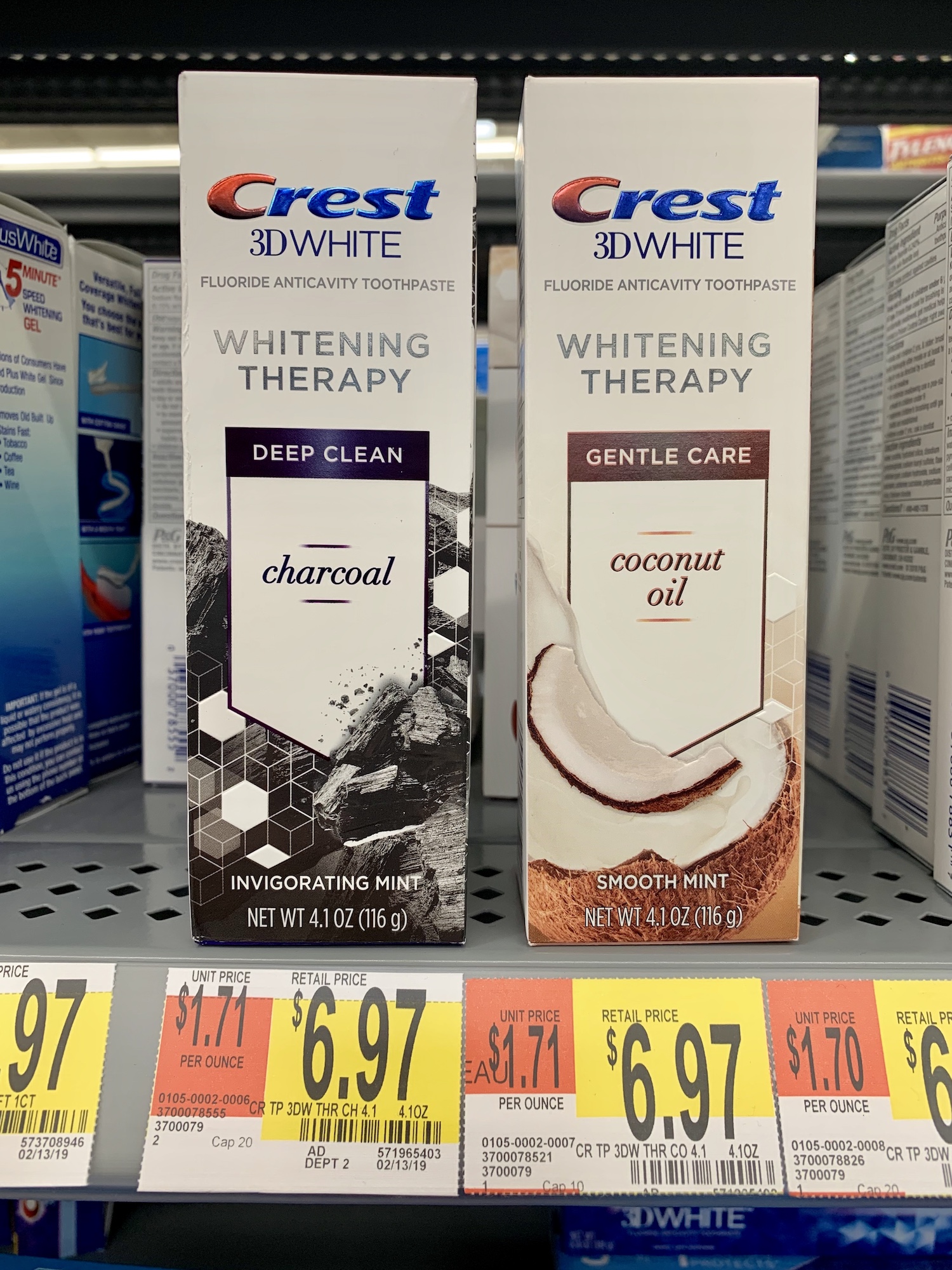 Wanna try one of these two new formulas for yourself? Find both the Crest 3D White Whitening Therapy with Charcoal and the Crest 3D White Whitening Therapy with Coconut Oil at Walmart now for just $6.99 each. I can't wait to hear your thoughts on them!
Which new Crest 3D White formula do you want to try first — charcoal or coconut oil?!
For more information about Crest Pro-Health, visit www.crest.com, Like Crest on Facebook and Instagram, or follow @Crest on Twitter to receive updates and learn more about oral health.