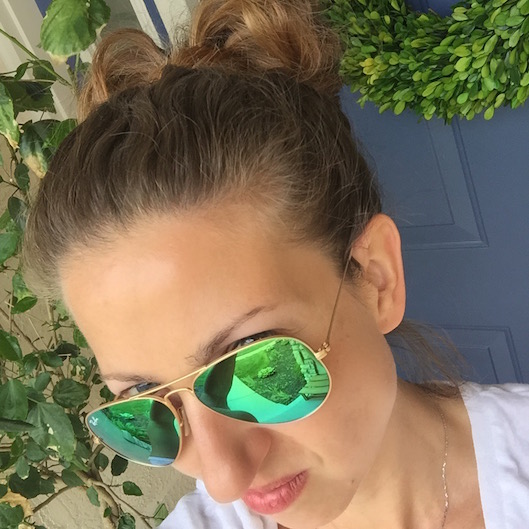 The days are heating up and the humidity is on the rise — a deadly combination for wavy/curly hair that's already prone to frizzing. For this reason, I often wear my hair up in the summertime, especially on that 2nd day between washes when I already have less curl definition.
My go-to style is sort of a cross between a messy bun and a topknot, and it's really easy to replicate. As you know, I have long wavy/curly hair, but this should work with just about any hair texture that's shoulder length or longer.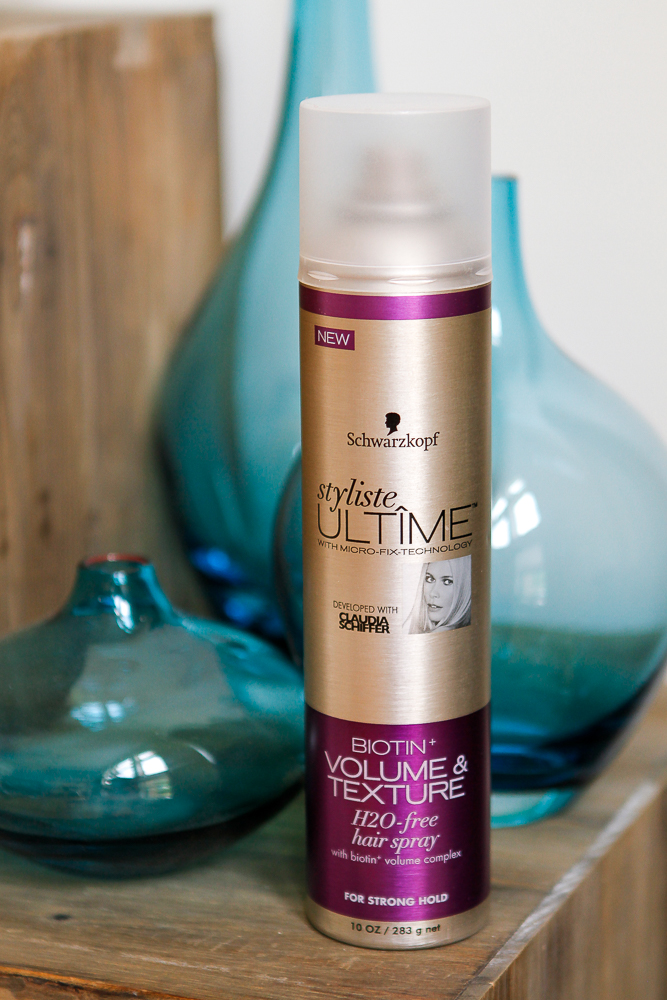 A really good hair spray is a summer staple for updos. I've been using Schwarzkopf Styliste Ultime Biotin+ Volume & Texture H20-Free Hair Spray, and I have to say I'm lovin' this stuff! It's the perfect strong hold fine mist aerosol spray that keeps my hair in place without making it sticky or weighing it down.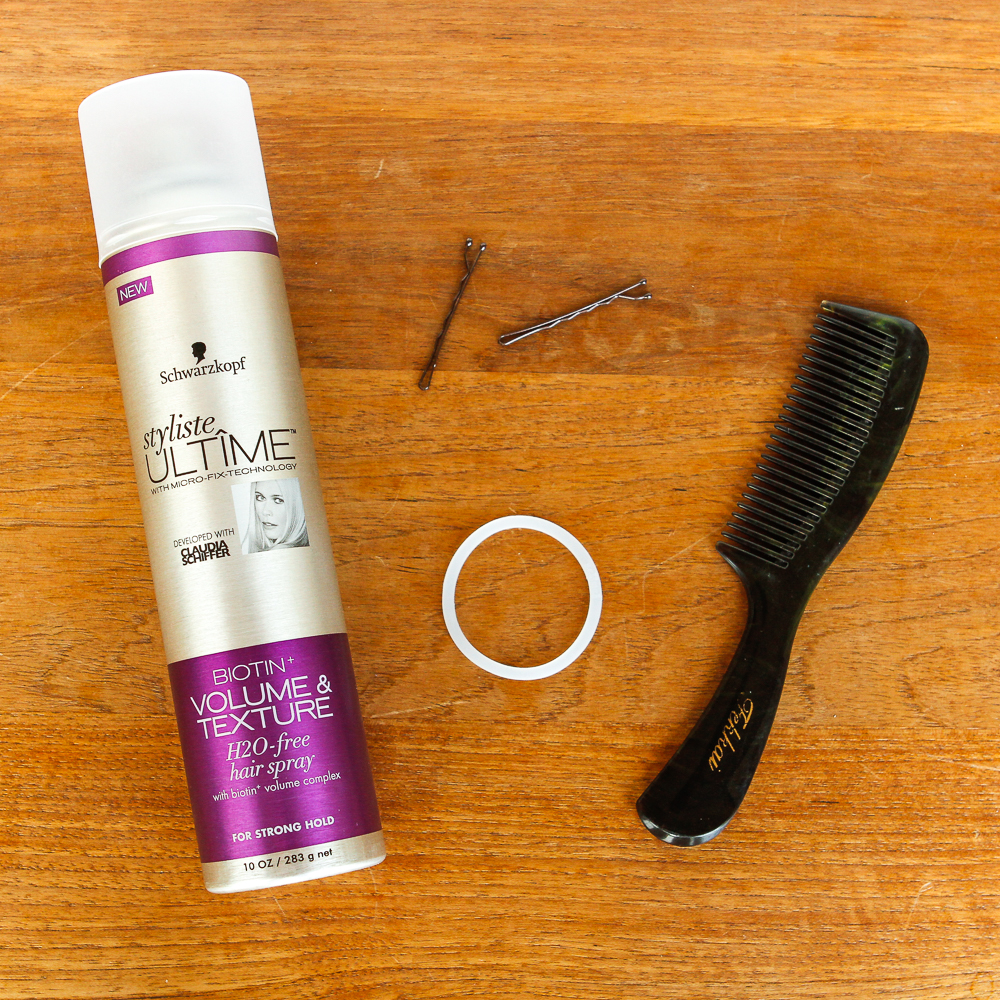 In addition to a good strong hold hair spray, you'll need a slip-resistant hair elastic and a couple of bobby pins. For 2nd day hair, you may want to have some dry shampoo on hand, as well.
Easy Summer Updo Hair How To
Start by pulling your hair up into a somewhat loose high ponytail. Optional: If your roots are looking a little greasy, a misting of dry shampoo should help take care of them.
Wrap the hair elastic around the base of your ponytail twice, and then on the third wrap around, only pull your hair about halfway through, leaving the ends loose on the underside.
Divide the ends into two pieces, and pull one side around the front, covering the hair elastic. Secure on the underside with a bobby pin. Repeat the same process on the other side, wrapping it around the opposite side.
I usually play around with the loopy part until I'm satisfied with how it looks, and then I mist my hair all over with hair spray.
The whole process takes less than 2 minutes, and I love how covering the hair elastic with the extra hair gives it a little more polished look. Voila — easy-peasy summer hair in minutes!
What's your favorite simple summer hairstyle for sticky, humid days?
Quick purchase link:
Over the next several weeks, I'm thrilled to be teaming up with Schwarzkopf to share my best styling tips for wavy-curly hair using their new line of professional quality hair care products available exclusively at Walmart! Developed with Claudia Schiffer (one of my all-time fave supermodels), Schwarzkopf has created the ultimate product range for hair care, color and styling — including some very innovative products.
Read more about the various Schwarzkopf products I've tested:
Schwarzkopf Styliste Ultime Biotin+ Volume & Texture H20-Free Hair Spray (this post)