As a mom of a larger-than-average family, I'm very conscious of my family's ecological footprint. With a quick glance at the curb each trash day, it's pretty evident that we produce substantially more waste than our neighbors. So we're always looking for simple ways to reduce, reuse and recycle.
But practicing sustainability at home is only one small step in a larger global issue, so I believe it's vitally important that we, as consumers, start voting with our wallets by supporting manufacturers and retailers that practice sustainability.
As the largest retailer in the world, Walmart has set some pretty lofty goals with regards to sustainability:
Energy — Be supplied 100% by renewable energy
Waste — Create zero waste
Products — Sell products that sustain people and the environment
You can read more about the steps they're taking to achieve these goals here, but the one that really stood out to me is the Acres for America initiative, a 10-year, $35 million commitment to purchase and preserve 1 acre of wildlife habitat in the U.S. for every acre of land Walmart develops. I'm grateful that Walmart has such a vision for preserving land for my grandchildren and beyond.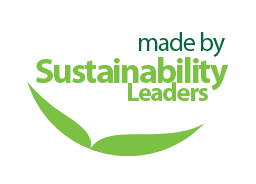 In addition to maintaining a set of corporate sustainability goals, Walmart is also looking toward promoting brands that have been deemed sustainability leaders. Walmart believes that consumers shouldn't have to choose between affordability and sustainability when shopping in a Walmart store or online. To make it easy to shop for products produced by companies deemed as sustainability leaders within an industry via Walmart's Sustainability Index, they've developed a Sustainability Badge which makes it easy to identify these brands in a crowd.
Taking it one step further even, Walmart has created the Sustainability Leaders shop on Walmart.com which simplifies shopping for products produced by Sustainability Leaders within a category. Within the shop, you'll find more than 10,000 products made by companies identified as leaders in a category. Here's a video that gives a quick overview on how to navigate the shop:
Visit the Sustainability Leaders shop at www.walmart.com/sustainabilityleaders. For more details on the Sustainability Index, please visit https://corporate.walmart.com/global-responsibility/environmental-sustainability/sustainability-leaders/introducing-the-walmart-sustainability-leaders-shop.