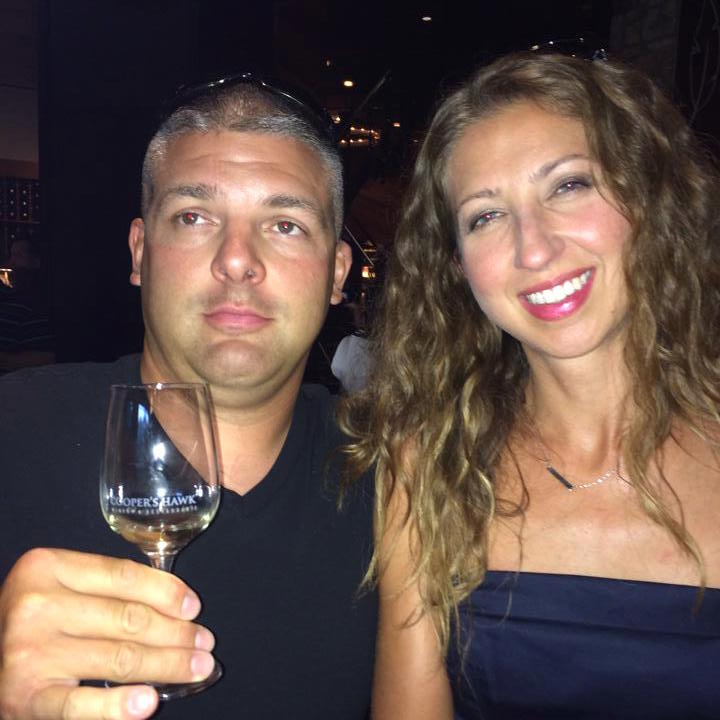 I've had a love/hate relationship with my wavy-curly hair for as long as I can remember. Like so many other curly-haired girls, I desperately wanted smooth, straight hair in high school (and on into my 20s), and I would spend hours trying to tame my hair into submission…
Fast forward a few years to when I found myself a mom to two boys born just 12 months apart, it quickly became apparent that the luxury of spending hours styling my hair every other day was time I did not have. It was clearly time to learn to embrace my natural texture.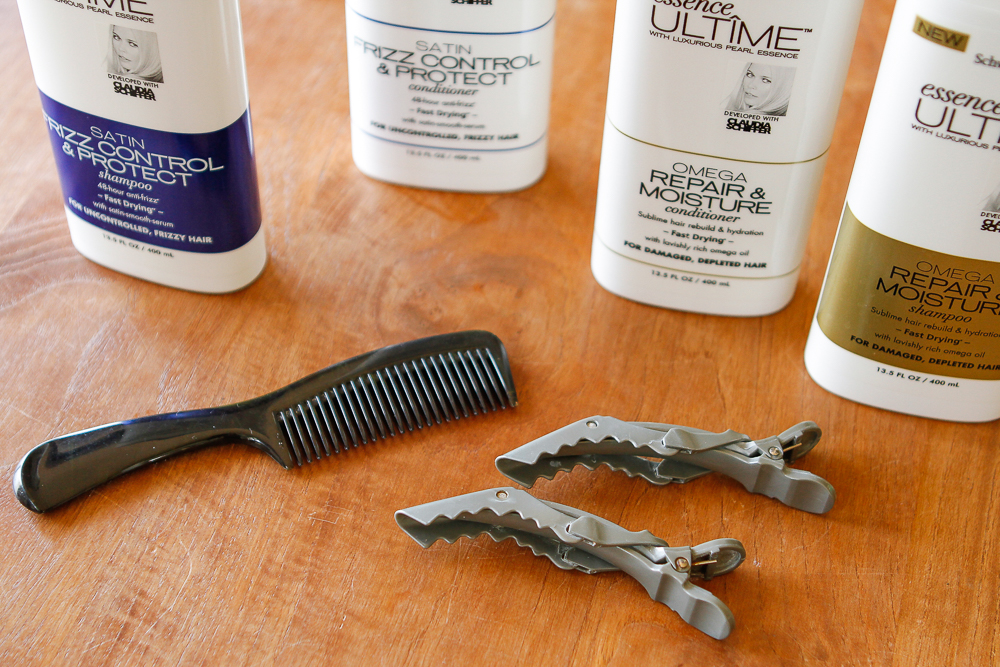 It's taken me many years to figure out the best practices for styling my wavy-curly hair, but these are my essential tips:
1. I NEVER brush my hair — nope, never. ever. My girls think it's insane that I don't brush my hair every day, but the moment a brush touches my head, my hair morphs into a style akin to the Bride of Frankenstein. We're talking big, bushy, frizzy, there's no taming this mess hair.
2. I only wash my hair 2-3 times per week. Daily washing contributes to extra frizz, especially when the weather turns colder, so a good dry shampoo is a must-have product to touch up my oily roots. Sad, but true — I typically schedule my workouts based on my wash days.
3. A good moisturizing conditioner is absolutely crucial. Remember how I said I don't brush my hair? Well, a girl's gotta get those tangles out somehow, and a conditioner with a lot of slip and a wide-tooth comb are just the tools for the job.
4. Air drying helps keep frizz at bay (don't touch it!). Although it often means leaving the house with wet hair, my hair looks its best when I allow it to air dry. I don't even towel dry it, because that's the worst as far as creating frizz. I simply squeeze as much water out as I can at the end of my shower, twist it, and clip it up with a styling clip while I apply my makeup. I try my hardest to avoid touching it while it dries to preserve the curl patterns.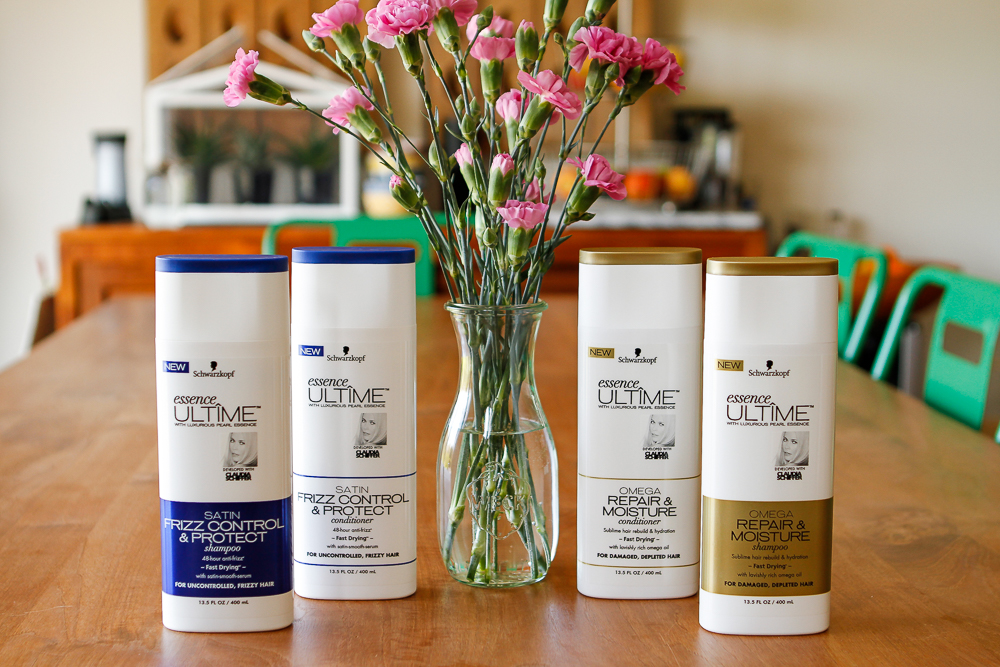 It All Starts with a Great Shampoo & Conditioner
Over the next several weeks, I'm thrilled to be teaming up with Schwarzkopf to share my best styling tips for wavy-curly hair using their new line of professional quality hair care products available exclusively at Walmart! Developed with Claudia Schiffer (one of my all-time fave supermodels), Schwarzkopf has created the ultimate product range for hair care, color and styling — including some very innovative products. Wax hair powder, anyone?!? More on that one soon…
This week I'm sharing my thoughts on the Schwarzkopf Essence Ultime Omega Repair & Moisture Shampoo and Conditioner. First of all, the scent is really amazing, clean and fresh but not overwhelming, and the shampoo lathers easily with just a small amount. When washing my hair, I concentrate on scrubbing my scalp really well, and then I just pull the suds through the rest of my hair, because the ends aren't really that dirty.
The conditioner is thick and rich, but my real test for a conditioner is always how easily I can comb and detangle my hair with it. Remember, I don't brush! And I have to say it's a total winner in this area — allowing my wide-tooth comb to easily glide through my hair. It rinses easily, and my hair feels really soft and conditioned without being weighed down.
By the way, I initially tried out the Schwarzkopf Essence Ultime Satin Frizz Control & Protect Shampoo and Conditioner. I liked these products, as well; however, after using them for a few days, I noticed they were weighing down my curl too much. I think they will be excellent for days when I'm planning to wear my hair straight (which I do occasionally), but for everyday use, they just don't suit my wavy-curly hair texture. If you have straight hair with a little frizz, though, I think these would be perfect for you!
Quick purchase links:
What are your biggest challenges when it comes to styling your hair? Do you try to work with or against your natural hair texture?
Read more about the various Schwarzkopf products I've tested:
Schwarzkopf Essence Ultime Omega Repair & Moisture Shampoo and Conditioner (this post)
P.S. I just noticed there are a few coupons for these products that you might want to print out right now!!!