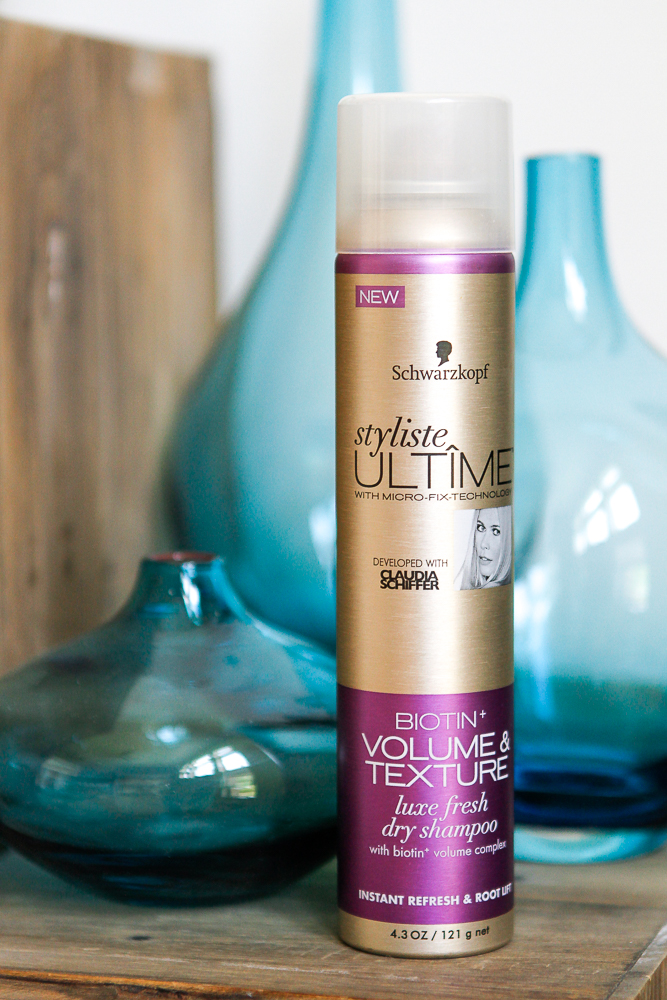 I mentioned back in my first post in this series that a good dry shampoo is a curly girl's best friend, so I was really looking forward to trying the new Schwarzkopf Styliste Ultime Biotin+ Volume & Texture Luxe Fresh Dry Shampoo. Since I only wash my hair 2-3 times a week, the roots can be looking pretty greasy by the third day. A little dry shampoo can usually get me through another day before I need to wash it again.
I'll be honest — I've tried a lot of drugstore brand dry shampoos over the years, but I've never found one that I like anywhere near as well as my favorite salon-quality dry shampoo. And believe me, I gave them every chance, since my usual product can only be ordered online and requires ground shipping. It's expensive and inconvenient to say the least…
Given that I've been so pleased with the other Schwarzkopf products I've tried, I was cautiously optimistic about trying new Schwarzkopf Styliste Ultime Biotin+ Volume & Texture Luxe Fresh Dry Shampoo — so I'm happy to report, that I actually really, really like it! I won't say I love it just because I have to be careful not to over apply to avoid white roots, but the scent and texture are amazing. If Schwarzkopf adds a tinted formula for darker hair to the line, I will totally upgrade my opinion to LOVE!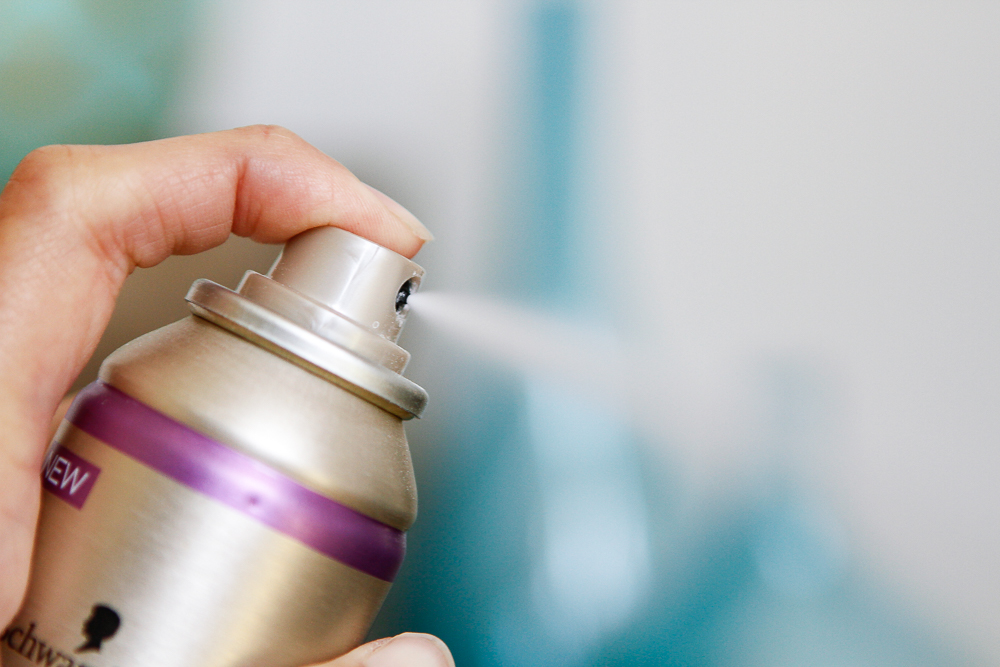 3 Tips for Applying Dry Shampoo
Shake the bottle before applying. This step is really important, because the powder has a tendency to settle and you'll essentially just be spraying air on your hair if you don't.
Spray using short bursts. Spraying using short bursts can help you avoid over application that leads to white roots, especially for those of us with darker hair. Remember, you can always add more, but removing excess can be difficult at best.
Spray only the roots. The ends of your hair don't get oily, and dry shampoo can make them staticky and flyaway. I part my hair in the opposite direction and mist it at the roots, and then I repeat on the other side. Then I simply work it through using my fingers. Feel free to brush it through if that works for you, but as I've mentioned, I don't brush my hair.
Whether your hair is straight or curly, this dry shampoo is one Schwarzkopf product that I recommend you all try. At just $6.97 per bottle, it's a fantastic way to extend your hairstyle between washes this summer! Check out the coupons below to make it even more budget friendly:
Quick purchase link:
Over the next several weeks, I'm thrilled to be teaming up with Schwarzkopf to share my best styling tips for wavy-curly hair using their new line of professional quality hair care products available exclusively at Walmart! Developed with Claudia Schiffer (one of my all-time fave supermodels), Schwarzkopf has created the ultimate product range for hair care, color and styling — including some very innovative products.
Read more about the various Schwarzkopf products I've tested:
Schwarzkopf Styliste Ultime Biotin+ Volume & Texture Luxe Fresh Dry Shampoo (this post)