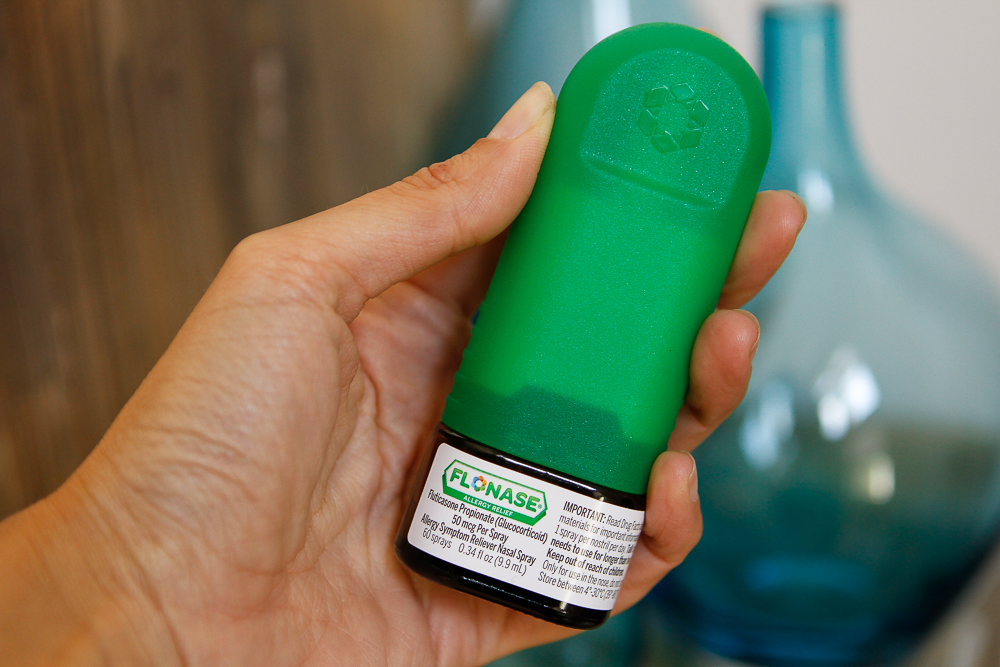 My husband has suffered from severe seasonal allergies for as long as I've known him, and this spring season is no exception. In fact, I'd venture to say it's been one of the more troublesome seasons we've had for awhile.
I know the sneezing, coughing, and itchy, watery eyes have really been wearing on him, so when Walmart asked if anyone in my household would be interested in trying out Flonase for his or her seasonal allergies, I figured it was worth a shot!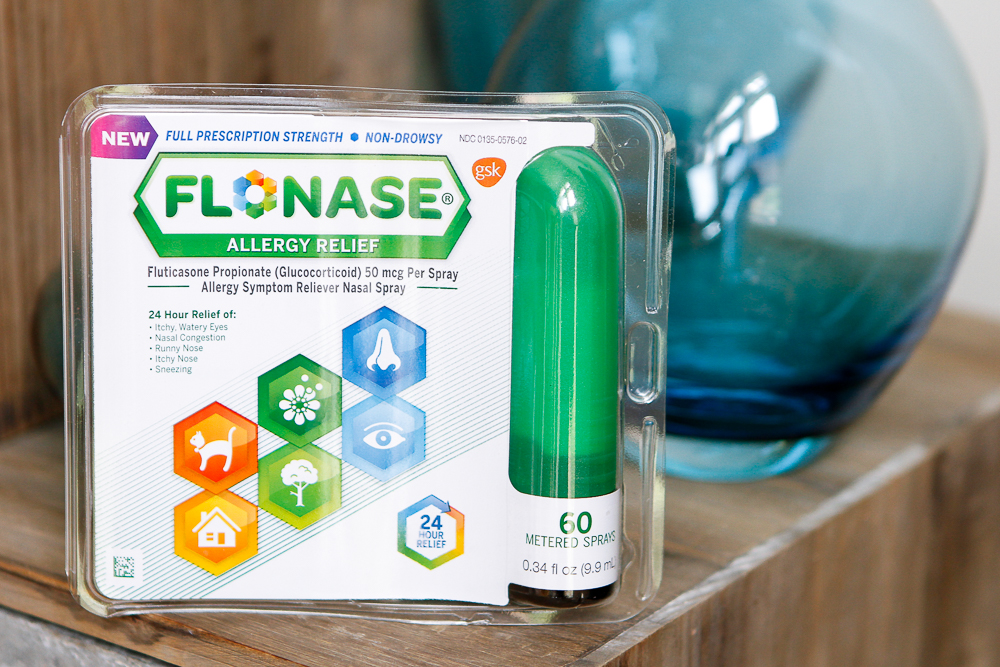 Maybe you're already familiar with Flonase, but in case you're not, it's a non-drowsy (uber important!!!) prescription strength allergy relief nasal spray, which blocks the Histamine, Cytokines, Prostaglandins, Tryptases, Chemokines, and Leukotrienes that trigger an allergic response. Available OTC for $13.96 at Walmart, it provides 24 hours of relief from nasal decongestion, runny noses, sneezing, itchy noses and watery eyes.
How NOT To Use Flonase
So my husband will be the first to admit that's he's slightly impatient and headstrong… After using Flonase for a few days, he complained that it worked well at first, but it seemed to wear off later in the evening, usually at the most inconvenient time, like when he was trying to run a baseball practice.
Knowing him all too well, I asked if he was taking the proper dosage, to which he replied, "I just assumed it was one spray on each side per day, so I went with that." Sigh…
The Proper Way To Use Flonase (For Adults)
Since he'd already tossed the instructions (totally typical), I looked them up online. You know, sometimes I really don't know what I'd do without the Internet!
Anyhow, according to the instructions, adults should start by using two sprays in each nostril once daily during the first week. After the first week, you can reduce to one spray in each nostril. If symptoms worsen, you can go back to using two sprays again.
After starting over with a week's worth of two sprays of Flonase on each side per day, I'm happy to report that my husband's allergies are pretty well controlled with this product! And hopefully he'll do a better job of reading the instructions first from now on. Hey, a girl can dream, can't she?!?
Quick purchase link:
P.S. Right now you can save $4 off a Flonase Allergy Relief 120-spray bottle with this printable coupon! This size runs about $22.96 per bottle at Walmart.