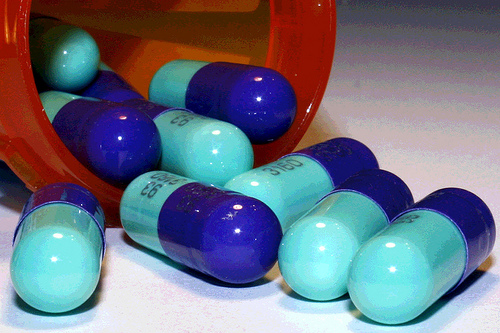 Photo by DawnVGilmorePhotography
The following is a guest post from Kristin of Making Cents out of Life:
Throughout the country, times are tough. Job losses have forced people to work for minimum wage, if they can find a job at all. Other people have been out of work for months or are facing major illness or rising costs of living. Families are finding ways to cut from their budgets to make ends meet, trimming away all seemingly unnecessary spending so that they have enough for their basic needs.
One of the things that is being cut from many budgets is medication because the cost for those who are under-insured or uninsured can be unfathomable. People can't afford to think about the future, when that missed medication could cause greater hardship economically and physically. However, there are ways to cope with the exorbitant cost of medication, no matter your situation.
Talk to your doctor about less expensive generic medications. Your doctor might be willing to try a less expensive medication that will serve the same purpose, and save you serious money. He may ask that you allow him to monitor you more closely until he is sure the drug works.
Use generics whenever possible. Most medications have a generic equivalent that is just as good if not better, and a fraction of the cost. Before you leave your doctor's office make sure he has marked the prescription so that you may get generics.
Ask for samples of both short-term antibiotics and medications as well as routine medications. This can save you huge co-pays, especially for name brand medications. If you take a routine medication but see the doctor monthly, you should still ask for samples at your visits. The doctor may be able to provide you with samples until you get back on your feet.
Shop around with different drugstores. The cost of prescription medication is not universal. There can be a huge difference, as much as 30% in my experience, in the cost of a medication between one drugstore and another (for example CVS and Rite Aid). Your favorite drugstore might price match, so be sure to ask.
Use coupons for gift cards. Major drugstores often have coupons that offer gift cards (valued from $10 to $30) for new and transferred prescriptions. Some pharmacies will even accept their competitors' coupons each time you fill a prescription. Not only will you save on medication but you will have the gift card to pay for other things your family needs.
Understand your insurance. Perhaps I should have listed this first, but knowing and understanding what your insurance will cover will help you and your doctor develop a plan that will meet your healthcare needs.
Use prescription assistance programs. Partnership for Prescription Assistance (PPARX.org ) is a wonderful resource for finding a prescription program and other patient assistance programs that help pay for the medical care needs of those who are not able to afford them.
FREE and discounted prescriptions. Tara recently shared a list of pharmacies that offer SDfree antibiotics or $4 prescriptions. Be sure to call around to see if any of your medications are on their lists.
Knowing where to look and knowing what is available often is what stands between people and proper medical care. There is no shame in asking your doctor for samples or for applying for help when you cannot afford to pay anything. A person's health is much more important than pride.
Doing any of those things listed will not only save you money but could save your life. Take it from someone who's been there and had to learn from her own mistakes; cutting out medication from your budget can lead to dire consequences, and there is no reason that you should suffer them.
Kristin Thompson is searching to find her niche in the world of blogging and has found her passion in helping people save money on medical care and other necessities. Born a paraplegic, she now works with companies to promote products and services that benefit her readers and their families. Find more money saving tips and ideas for economical daily living at Making Cents out of Life.