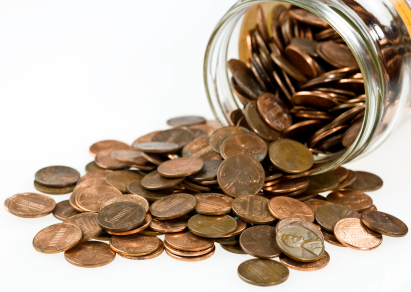 Reader Candy recently emailed me with a very valid question:
Been reading your blog for a while, thank you for all the tips & advice. But can you tell me how to SAVE all those savings?
If you walk out of the grocery store having saved 60% off your total purchase, have you really saved 60%? If you use fuzzy logic you may be able to trick yourself into believing these virtual savings are concrete savinsg, but in reality they're not unless you're translating those savings into a tangible format.
I realize that some of us seek out these savings out of necessity. There just isn't any wiggle room in the budget without couponing — and believe me, I get that.
But what about those of us that are living comfortably but still love a good deal? Are the savings that we enjoy from hunting down bargains and clipping coupons concrete or just an excuse to spend more? Or perhaps you fall somewhere in the middle, placing some money in savings but enjoying a few luxuries that you might not splurge on otherwise.
Either way, do you have a system in place to ensure that you're making at least a portion of your virtual savings each week into a tangible savings, and if so, what methods do you use?
Of course there's no right or wrong here, but perhaps we can share some tips with each other on how to instill some accountability for actually SAVING some of our savings each week!