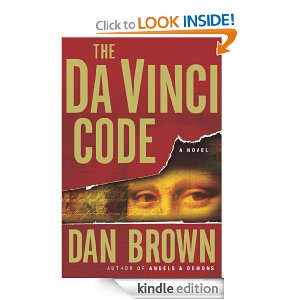 Amazon has added a new FREE e-Book for your Kindle
. Even if you don't have a Kindle, you can download a FREE app for your computer, BlackBerry, Android, iPhone or iPad.
Enjoy The Da Vinci Code for FREE (a $9.99 value).  With The Da Vinci Code, Dan Brown masterfully concocts an intelligent and lucid thriller that marries the gusto of an international murder mystery with a collection of fascinating esoteria culled from 2,000 years of Western history.
Thanks, In Good Cents!