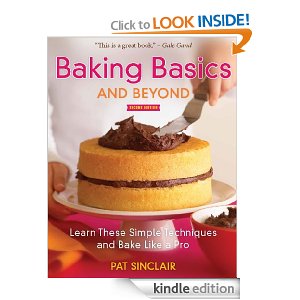 Amazon has added a new FREE e-Book for your Kindle
. Even if you don't have a Kindle, you can download a FREE app for your computer, BlackBerry, Android, iPhone or iPad.
Enjoy Baking Basics and Beyond for FREE (a $19.95 value).  In Baking Basics and Beyond you'll find more than 100 recipes, from old favorites like icebox cookies, cornbread, and brownies to updated classics, including Butterscotch Cashew Blondies, Chai Latte Custards, and Savory Wild Mushroom Bread Pudding.