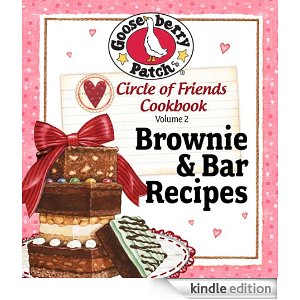 Amazon has added a new FREE e-Book for your Kindle
. Even if you don't have a Kindle, you can download a FREE app for your computer, BlackBerry, Android, iPhone or iPad.
Enjoy Circle of Friends Cookbook: 25 Brownie & Bar Recipes FREE (a $0.99 value).  Tempt your sweet tooth with this collection of 25 of Gooseberry Patch's very best recipes for delectable brownies, blondies and bar cookies…from Candy Bar Brownies and The Best Blondies to Monster Cookie Bars and more!