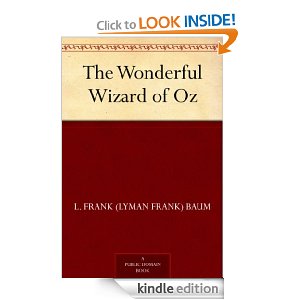 Amazon has added a new FREE e-Book for your Kindle
. Even if you don't have a Kindle, you can download a FREE app for your computer, BlackBerry, Android, iPhone or iPad.
Enjoy The Wonderful Wizard of Oz for FREE (a $4.95 value). This is the classic – Dorothy Gale and her little dog Toto are in for the ride of their lives when a tornado drops them off in the Land of Oz. Can Dorothy and her new friends survive the perils of Oz to reach the Wizard and find a way home?