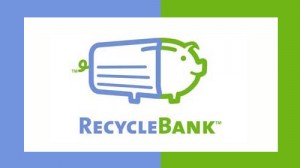 Have you registered with RecycleBank yet?
Get 15 bonus points with code RECYCLEYOURMAGS.
If you aren't yet registered, you can get 65 points to start:
Head over to Recycle Bank and click Sign In at the top.
Click on the box to join the eBay Green Team for another 50 points.
Enter code RECYCLEYOURMAGS for an additional 15 points.
Then browse the Get Rewards section for coupons and special offers. Be sure to look for these hot coupons to redeem with your points:
Free Seventh Generation Natural Dish Liquid, 50 points
Free Seventh Generation All Purpose Cleaner, 100 points
Free Seventh Generation Chlorine-Free Baby Wipes, 75 points
Free 3oz can of Fancy Feast, 50 points
Free 2 cans of Friskies, 100 points
$1.50 off Huggies® baby wipes or refill, 75 points
You can always earn more by recycling electronics, participating in curbside recycling programs, and/or using Kashless. Read more about how to earn additional points on the earn page.
Thanks, For the Mommas and Money Saving Mom!