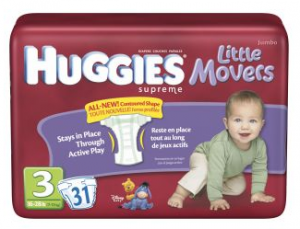 Wow, what a sweet find this is! I first introduced Recycle Bank quite awhile ago, but it looks like they've revamped their program.
Now everyone can register and earn points toward great products and coupons, including getting up to two $5 off any Huggies Diaper coupons just for registering!
Head over to Recycle Bank and click Sign In at the top to register. This should earn you 100 points.
Go back to the homepage and log in.
Click on Get Rewards.
If you want the Huggies coupons (50 points each), look for the Grocery and Food category in the left column to redeem your points. If your kiddos are out of diapers, there are several other nice rewards including:
FREE Happy Baby Food coupon, 50 points
Cleanwell FREE product, 100 points
Seventh Generation FREE product, psa 50 points
$2/1 Cascadian Farms product, 20 points
$1/1 Coke product, 10 points
There are more coupons and products available, so be sure to check out the full list for yourself!
Thanks, Surviving The Stores!