This is a Sponsored Post written by me on behalf of Holland House. All opinions are 100% mine.
Register on the Holland House Cooking Wine site right now, and you'll receive a FREE recipe booklet and $1 off Holland House Cooking Wine coupon by mail! You'll also have access to a printable $0.50/1 coupon immediately upon registering.
Now if you're like me, you're probably wondering just exactly what cooking wine is… Cooking wine is, well, wine made specifically for cooking. In the case of Holland House Cooking Wine, it's wine that is made from premium wine but adapted to have the consistency you depend on for cooking. Unlike table wine that can taste off after being opened for a few days, Holland House Cooking Wine has a six-month+ shelf life.
So how exactly do you cook with a cooking wine? Holland House recently sent me a bottle along with their recipe booklet so we could give it a try. Our family loves to grill out as soon as the weather is nice, so we decided the Grilled Sherry Pork Chops were worth a shot.
We needed to double the recipe for our large family, but the basic recipe consists of:
1/4 c. Holland House Sherry Cooking Wine
1/4 c. molasses
2 T. soy sauce
4 pork chops, 1″ thick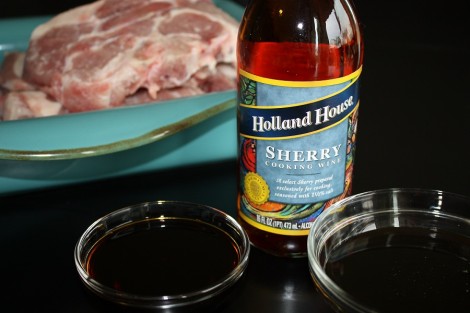 Whisk all of the ingredients together for the marinade.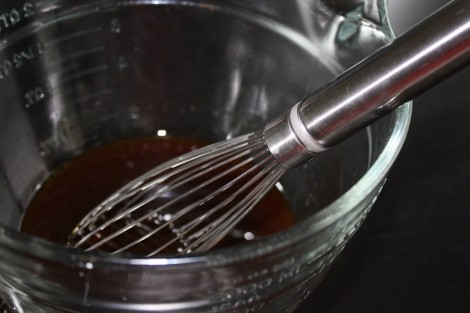 Pour the marinade over the pork chops, cover, and refrigerate for 30 minutes. Make sure to use a ceramic or plastic container for marinating.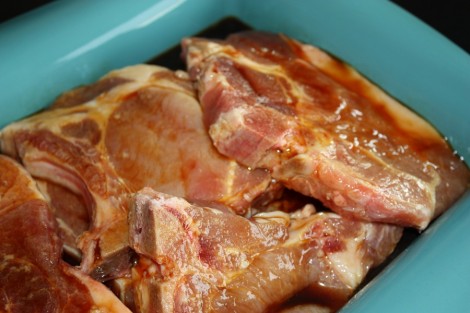 Grill the pork chops over medium-high heat for 20 to 30 minutes or until no longer pink in the center. Brush frequently with the marinade, but do not baste during the last five minutes of grilling.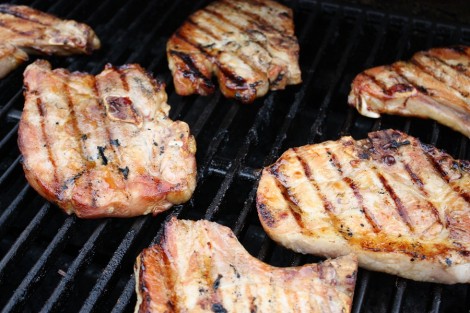 Pretty simple, huh? We served our Grilled Sherry Pork Chops with roasted peppers and applesauce for a quick and easy meal that we all enjoyed!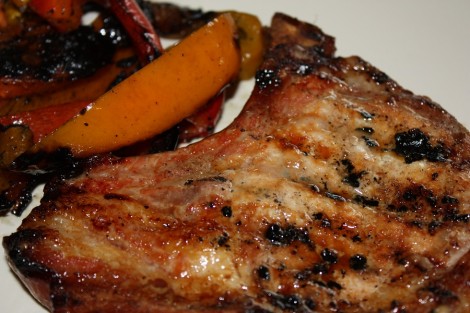 For more information on Holland House Cooking Wine and to request your coupons and recipes, check out their website!