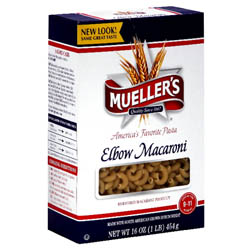 Get a FREE 12-month weekly meal planner from Mueller's Pasta. Plus you'll receive more than 60 easy-to-make meal ideas, recipes, and great money-saving coupons.
I received a "birthdate not valid" error when I tried to submit my form, so I just ended up leaving that field blank and it went through fine then.
(Thanks, FreeStuff4Free!)
While you're waiting for you planner to arrive, here's a $0.55/1 Mueller's Whole Wheat Pasta or Pasta Ribbons printable that you can take advantage of now!