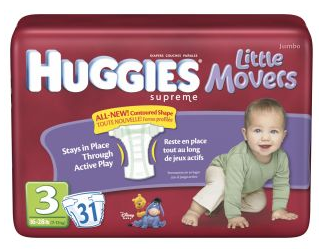 Recycle Bank has the $5/1 Huggies coupons available again! Unfortunately they've raised the number of points required for redemption to 150 points.
New members can earn 90 points to start, and you can earn more by recycling electronics, participating in curbside recycling programs, and/or using Kashless. Read more about how to earn additional points on the earn page.
Here's how you can earn 90 points:
Head over to Recycle Bank and click Sign In at the top to register. This should earn you 40 points.
Go back to the homepage and log in.
Click on Earn Points and join the eBay Green Team for another 50 points.
Click on Get Rewards to redeem your points.
If you registered with Recycle Bank the first time I told you about it, you can still earn 50 points for joining the eBay Green Team! There are some great coupons and magazine subscriptions available for 50 points right now.
Thanks for the heads up on the coupons, SassyCarmichael!