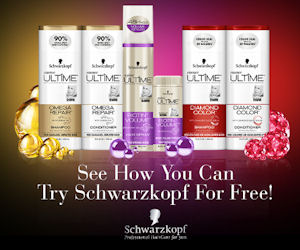 Here's a new Try-Me-FREE Rebate offer for Schwarzkopf Hair Care products! Just purchase any of the eligible products (listed below) by 9/30/16, and send in the rebate form. You'll receive a rebate check for the amount of your purchase, up to $8.99.( If a coupon is used, the amount of the coupon will be deducted from the purchase price and the actual price paid before taxes will be refunded.)
Eligible products include:
Schwarzkopf essence ULTîME
Schwarzkopf styliste ULTIME
Schwarzkopf color ULTIME
Schwarzkopf Keratin Color
Thanks, Common Sense with Money!