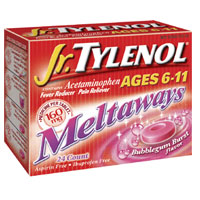 There have been several consumer recalls over the past couple of days that may affect Deal Seeking Mom readers, so be sure to check your stockpile this weekend. Please refer to the links included in each section for more details about the specific recalls:
Hershey York Pieces
The convenience store-sized bags (5 oz.) of Hershey York Pieces have been recalled because they may contain small pieces of metal. The affected product was available for purchase primarily at convenience stores nationwide after 5/20. These packages have a UPC code of 34000-11435-000 and production code beginning with the characters 27 or 28. If you have bags that fall within this recall, you should contact Hershey Consumer Relations at 1-800-468-1714.
Thanks, Dealicious Finds!
Firehouse Jerky
Two Firehouse Jerky varieties are being recalled for containing undeclared wheat and soy. All affected packages bear the establishment numbers EST. 6935 or EST. 10002 inside the USDA mark of inspection.
Firehouse Jerky Mild Beef Jerky Smoke Flavor Added (1 oz. and 3 oz.) with "Sell By" dates ranging between 06/16/11 and 11/14/11.
Firehouse Jerky Pepper Beef Jerky Smoke Flavor Added (1 oz. and 3 oz.) with "Sell By" dates ranging between 06/12/11 and 11/25/2011.
The jerky is safe for consumers without wheat or soy allergies. All other inquiries can be directed to Terry Amerson at 586-677-3018.
Tylenol, Motrin, Benadryl Recall Expanded
The McNeil Consumer Healthcare recall has been expanded again to include additional lots of Benadryl Allergy UltraTab, Children's Tylenol Meltaways, Tylenol Extra Strength and Tylenol PM. Refer to the list of lots that have been added to check against your stockpile.
Consumers with affected products should contact McNeil online or call 1-888-222-6036.