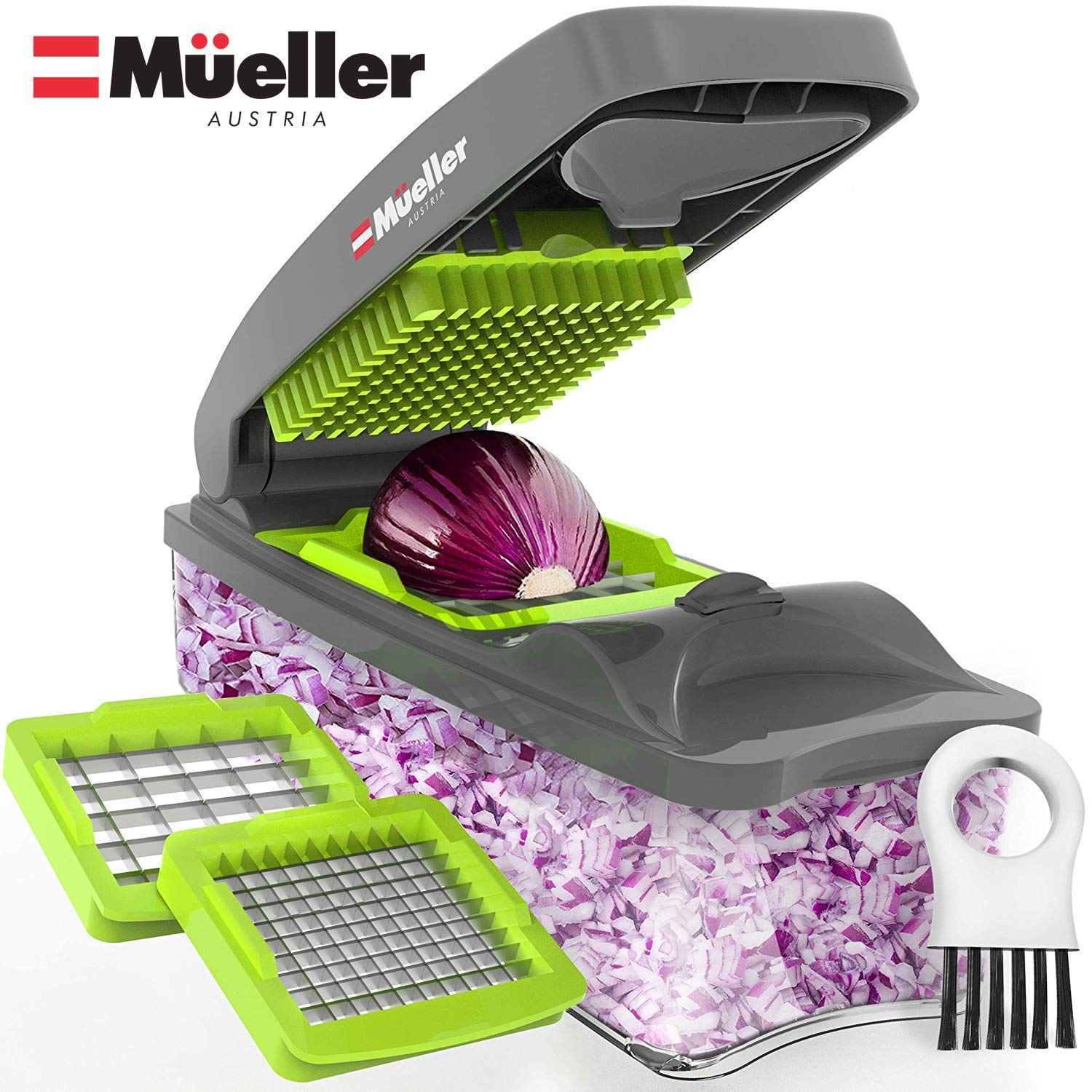 I don't normally post a lot of recalls, but since I've recommended this Mueller Onion & Vegetable Chopper so many times, I wanted to make sure you all were aware that the model M-700 has been recalled. This model was sold from September 2016 through July 2020.
The product's locking tab can detach from the rest of the unit during use, causing hands and fingers to slide into the blades. I actually have experienced the tab detaching, but I've never cut myself. I'm just extra careful to make sure it snaps in securely before using it.
Mueller is replacing the defective units. Simply email [email protected] or call 1-888-990-9066 from 9 a.m. to 4 p.m. PT Monday through Friday to request a replacement.