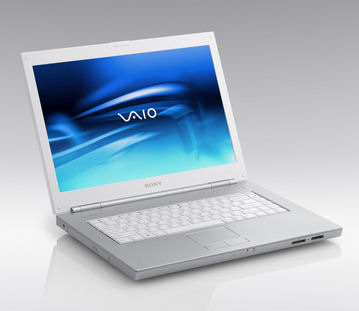 There have been several consumer recalls over the past couple of days that may affect Deal Seeking Mom readers, so be sure to check your stockpile this weekend. Please refer to the links included in each section for more details about the specific recalls:
Thousands of Fireworks Injuries Each Year
Although not technically a recall, the CPSC issued a release reminding consumers to follow the instructions and be extra careful when lighting sparklers, firecrackers and aerials in celebration of Independence Day. Last year, there were nearly 9,000 injuries, many of which included loss of limb and serious injury. The CPSC urges you to only use legal fireworks and to follow these guidelines for a safe celebration:
Never allow young children to play with or ignite fireworks.
Make sure fireworks are legal in your area before buying or using them.
Avoid buying fireworks that come in brown paper packaging, as this can often be a sign that the fireworks were made for professional displays and could pose a danger to consumers.
Adults should always supervise fireworks activities. Parents often don't realize that there are many injuries from sparklers to children under five. Sparklers burn at temperatures of about 2,000 degrees – hot enough to melt some metals.
Never have any portion of your body directly over a fireworks device when lighting the fuse. Move back to a safe distance immediately after lighting.
Never try to re-light or pick up fireworks that have not fully functioned.
Never point or throw fireworks at another person.
Keep a bucket of water or a garden hose handy in case of fire or other mishap.
Light one item at a time then move back quickly.
Never carry fireworks in a pocket or shoot them off in metal or glass containers.
After fireworks fully complete their functioning, douse the spent device with plenty of water from a bucket or hose before discarding to prevent a trash fire.
Chicken of the Sea
A limited amount of Chicken of the Sea 12-oz. cans are being recalled during to a production error that resulted in loose seals and seams. The defect is limited to just 1,105 cases of the product that were distributed in February and May in Wisconsin, Nebraska, Utah, Pennsylvania, New York, Maine, Colorado, Indiana, California and Oregon.
Affected products have the UPC code 4800000262, a Best By Date of 2/10/2014 and product code 7OA1E ASWAB, 7OA2E ASWAB, 7OA3E ASWAB, 7OA4E ASWAB, 7OA5E ASWAB, 7OAEE ASWAB or 7OAFE ASWAB on the can or label.
If you have any of these cans in your stash, call 1-877-843-6376 for information on returning the product to receive a full refund.
P&G 4-Hour Decongestant Nasal Spray
P&G is recalling its 4-Hour Decongestant Nasal Spray because the formulation may not meet the expiration dates on the bottles. This recall affects products sold under the names VapoSpray and Sinex. All products with the following UPC codes and an expiration date prior to June 2013 should immediately discard the remaining spray and call for a replacement coupon or refund.
VapoSpray 4 Hour Nasal Spray by Sinex, UPC Code: 3 23900 00082 7
Sinex Nasal Spray, UPC Code: 3 23900 00082 7
Sinex Ultra Fine Mist, UPC Code: 3 23900 00085 8
Sony VAIO Laptops
Sony is recalling more than 200,000 Vaio laptops that were sold between January and April 2010 because they can overheat, resulting in deformed keyboards and casings. Affected computers include the VPCF11 Series and VPCCW2 Series notebook computers. For a list of models which are known to be affected, refer to the original release.
I actually had this happen to me before I read this recall notice, and when I called, they had me follow the steps outlined below, which seems to have solved the problem. My laptop is not one of the Vaio models listed on the release (although it was purchased during the dates specified), so be sure to watch for this even if your model isn't yet listed.
Visit Sony's support site for instructions on updating your computer's BIOS firmware to prevent your laptop from overheating. You can also call 866-496-7669 for more information or help on updating your firmware.