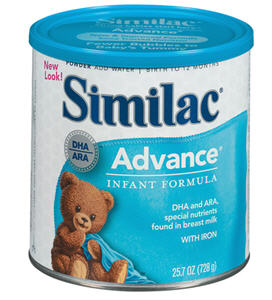 There have been several consumer recalls over the past couple of days that may affect Deal Seeking Mom readers, so be sure to check your stockpile for affectedproducts! Please refer to the links included in each section for more details about the specific recalls:
Similac Powdered Infant Formulas

Abbot Laboratories said it is recalling millions of containers of Similac Powdered Infant Formulas after beetles were found in the products in a Michigan plant.  Abbott said on Wednesday the voluntary recall follows reports of contamination by two consumers.  Inspection of an area of the plant in Sturgis, Michigan found beetles or their larvae. Abbott said "less than 5 million units" of Similac are being recalled in the United States, Guam, Puerto Rico and other Caribbean markets.
To get a list of affected Similac products, visit their website or contact them by phone at 800-986-8850.  Similac's website is getting a lot of visits at this time, so be sure to try again if it doesn't load the first time.
Other Recalls: