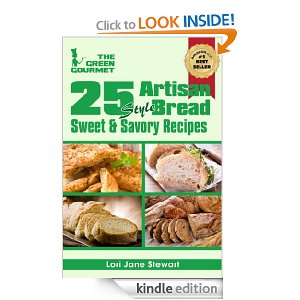 Amazon has added a new FREE e-Book for your Kindle
. Even if you don't have a Kindle, you can download a FREE app for your computer, BlackBerry, Android, iPhone or iPad.
Enjoy 25 Artisan Style Bread Recipes FREE (a $2.99 value).  This eCookbook is new from best selling author Lori Jane Stewart, who says "There is nothing more appetizing than the smell of bread cooking, and that is one of reasons why I have gathered together this collection of my favorite bread recipes."  Yummy!