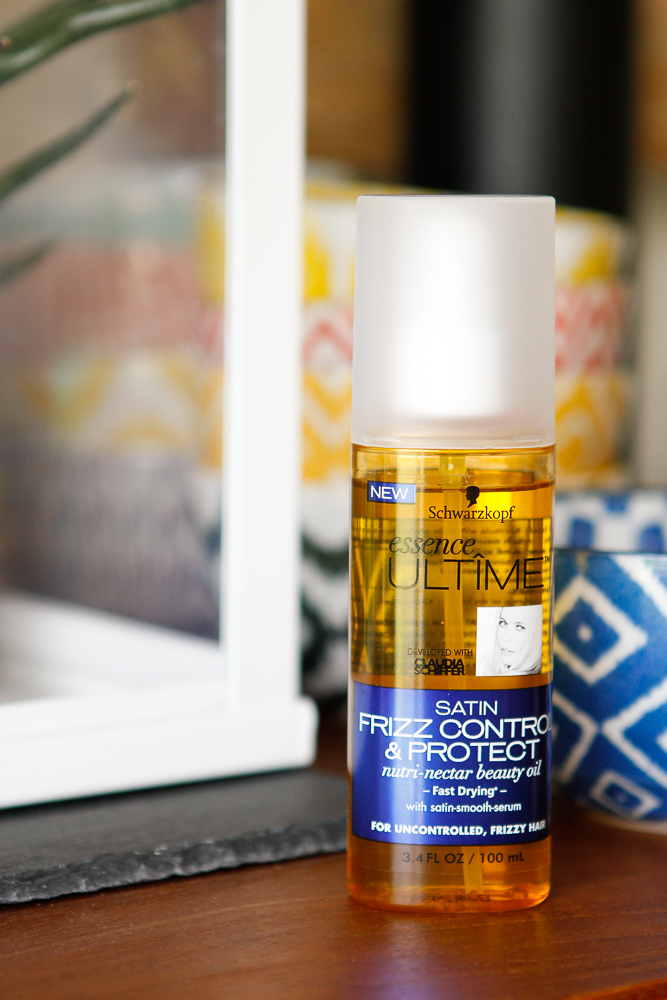 As I mentioned previously, eliminating frizz is my number one challenge in styling my wavy-curly hair. Add in the fact that curly hair is fragile hair, prone to split ends and breakage, and things really get tricky. This is the main reason that I rarely heat-style my hair, choosing to let it air dry most days.
I have to say my split ends are particularly bad right now… Really, I'm embarrassed to share just how long ago my last haircut was (over a year-and-a-half ago *cough, cough*). it's pretty clear that a trip to my hairstylist is in order ASAP, but in the meantime, I'm thrilled with the new Schwarzkopf Essence Ultime Satin Frizz Control & Protect Nutri-Nectar Beauty Oil.
I apply about three squirts of this nourishing serum to the end of my hair after shampooing and conditioning my hair, and it does an amazing job of cleaning up my split ends, while taming the frizz.
The directions actually state to apply it to damp or dry hair, but I've found that it seems to work best for me when I apply it when my hair is still pretty much soaking wet. So I just keep the bottle in the shower so I can apply it right after I rinse out my conditioner.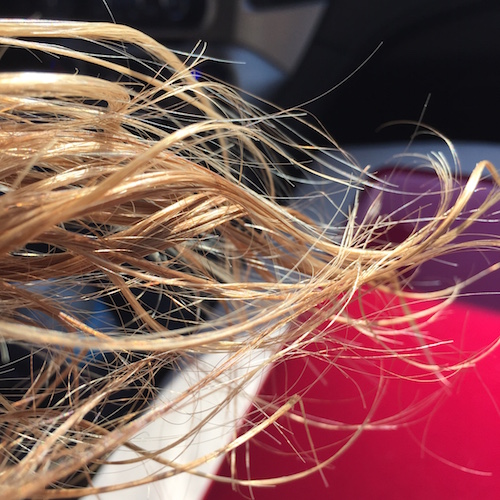 I seriously would not have dreamed that my ends could look this good having gone so many months between trims! But I promise that this photo is completely unretouched… Lookin' good, huh?
Quick purchase link:
Over the next several weeks, I'm thrilled to be teaming up with Schwarzkopf to share my best styling tips for wavy-curly hair using their new line of professional quality hair care products available exclusively at Walmart! Developed with Claudia Schiffer (one of my all-time fave supermodels), Schwarzkopf has created the ultimate product range for hair care, color and styling — including some very innovative products.
Read more about the various Schwarzkopf products I've tested:
Schwarzkopf Essence Ultime Satin Frizz Control & Protect Nutri-Nectar Beauty Oil (this post)