This is a sponsored conversation on behalf of Crest; all opinions and text are my own. Thanks for supporting us and the brands we love!
Did you know that taking care of your gums is one of the most important things your can do for your overall health and wellness?
It's such a simple fix, but it's so often overlooked. One of the first signs that there may be a problem is actually also very common: swollen, sensitive, or bleeding gums. You might be tempted to just write these off as brushing too hard, but it could be a warning signal that there are bigger problems on the horizon.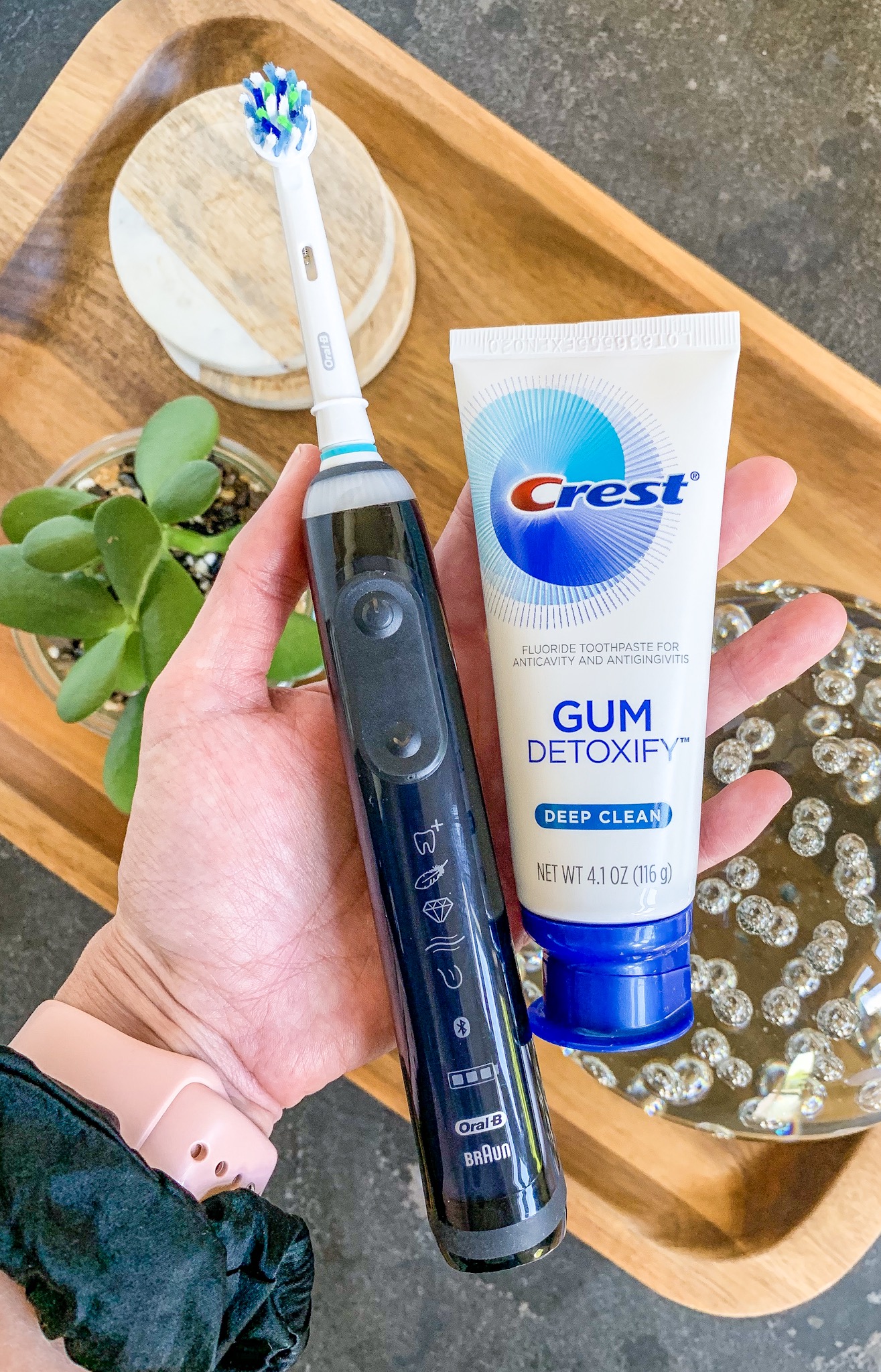 The good news is there's an easy fix from Crest — new Crest Gum Detoxify! Its specially formulated paste has Activated Foam technology that actually reaches below the gum line to significantly improve gum health, leading to clinically proven healthier gums.
And it works FAST! Studies have shown that brushing twice a day with Crest Gum Detoxify produces healthier gums in as little as one week. And if you already have gingivitis? Gum Detoxify can reduce gum bleeding and inflammation in just eight weeks.
Want to see it in action? Check out this fun video clip featuring Crest Gum Detoxify from an episode of The Dr. Oz Show episode last Friday!
Spring is the perfect time to take a hard look at your daily routines, and it's clear that making Crest Gum Detoxify part of your daily personal care regimen will easily pay off. Look for it in Deep Clean, Extra Fresh, Gentle Whitening, and Two-Step varieties at Walmart, where you can find it at the everyday low price of $6.97.
But there's more… Don't forget to clip the $1 off Crest toothpaste coupon from this past Sunday's P&G insert, and you can also pair it with a new $2 off Crest Gum Detoxify Ibotta rebate, to save a total of $3 off right now!
Crest Gum Detoxify Toothpaste, $6.97
$1/1 Crest Toothpaste or Liquid Gel, exp. 5/11/19 (P&G 04/28/19)
$2/1 Crest Gum Detoxify Toothpaste (Ibotta Deposit)
$3.97 after coupon and rebate!
For more information about Crest, visit www.crest.com, Like Crest on Facebook and Instagram, or follow @Crest on Twitter to receive updates and learn more about oral health.