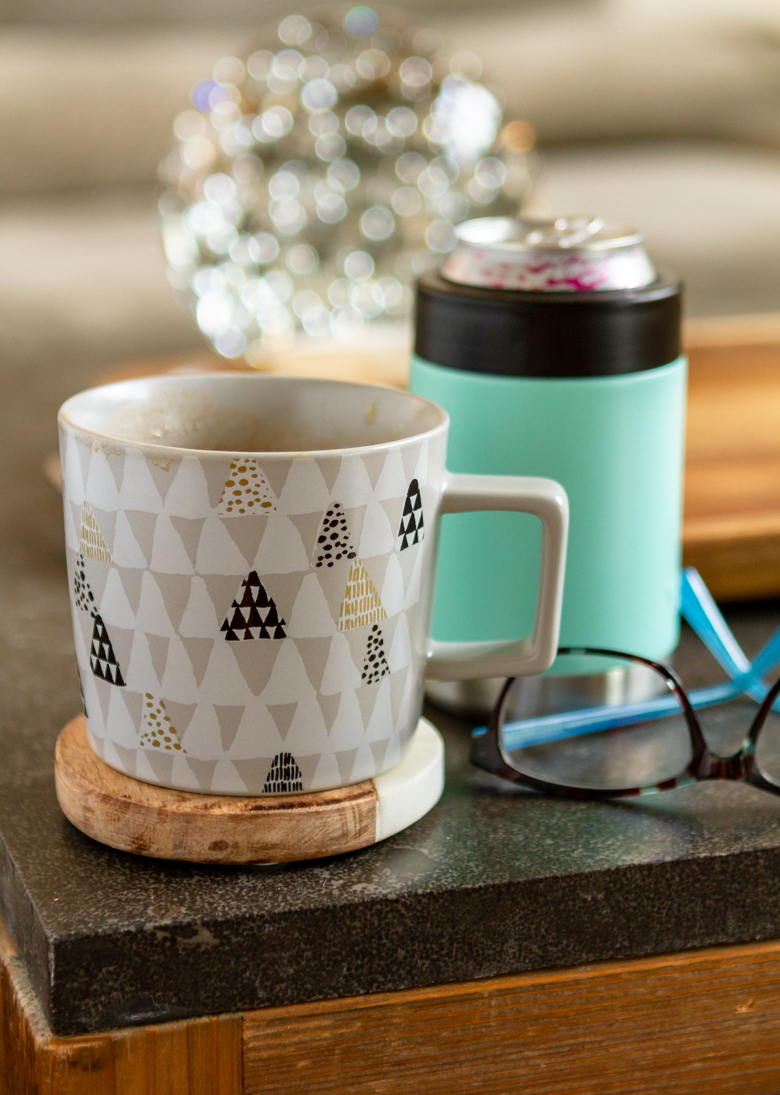 This is a sponsored conversation on behalf of Crest; all opinions and text are my own. Thanks for supporting us and the brands we love!
Did you know that acids in common food and drinks can erode and permanently destroy tooth enamel?
We're talking things like: coffee, orange juice, lemons, wine, seltzer/sparking water, certain fish and meats, etc. — in other words, food and drinks that I enjoy daily. When these acidic foods come into contact with sticky plaque along your gum line, they stay contact with your teeth, which break down tooth enamel and can even eventually lead to permanent damage.
Scary stuff, huh? I know I've never thought much about my gums when it comes to "healthy" oral care.
AND actually, it gets worse. The CDC estimates that a whopping 50% of U.S. adults have gum disease already! Now, this could just be mild inflammation, but eventually it could damage the soft tissue and bone that support your teeth. In a worst case scenario, this could even lead to tooth loss. I don't know about you, but I'd kind of like to hold on to my teeth until I'm old and gray…
The good news is that Crest has us covered… With a new toothpaste, of course: Crest Gum & Enamel Repair. This makes me SO happy, because switching my toothpaste sounds like the EASIEST way to healthier gums! And it's available at Walmart, which makes it convenient to pick up while I'm doing other shopping.
Crest Gum & Enamel Repair can help boost and repair weakened enamel! It works by neutralizing hidden bacteria along the gum line with a proprietary (and revolutionary!) Active Repair technology. In fact, it's been clinically proven to reverse gingivitis.
New Crest Gum & Enamel Repair:
Gives you clinically proven healthier gums and helps repair and strengthen weakened enamel.
Remineralizes weakened enamel for an overall healthier mouth.
Shields against acids in food and drink so you can continue to enjoy your favorite treats.
Inhibits cavity-causing attacks by plaque acids so your mouth can stay fresh all day long.
Available in Intensive Clean and Advanced Whitening varieties.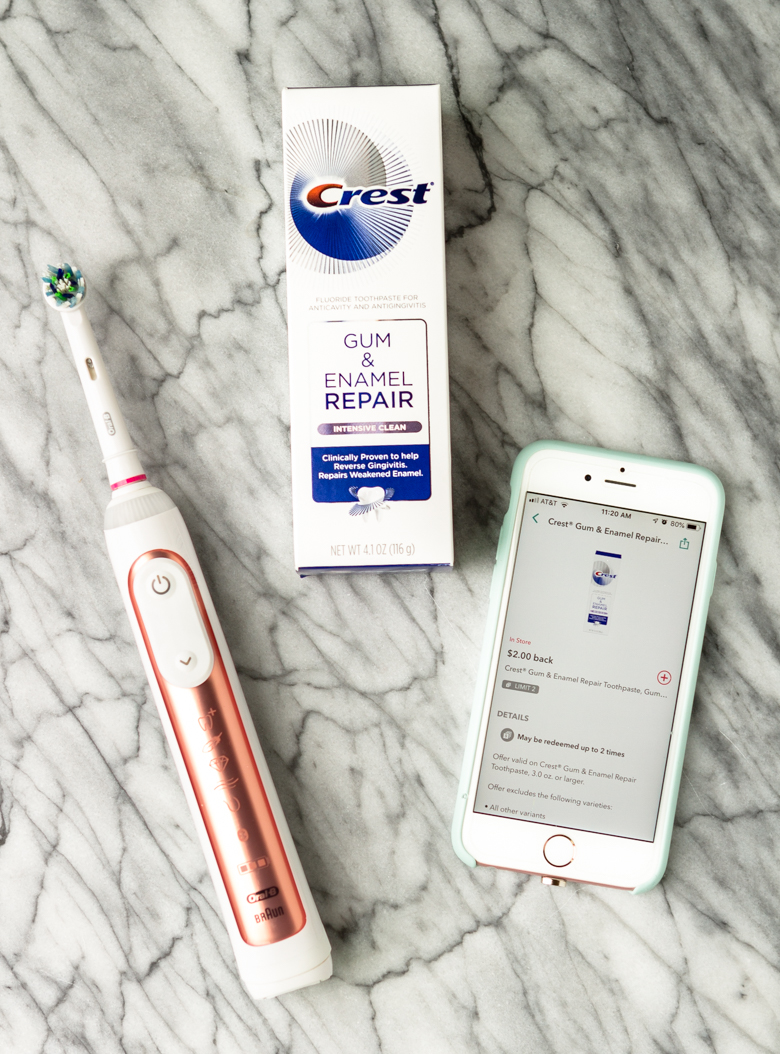 And the VERY BEST news is that we can all save $3 on Crest Gum & Enamel Repair at Walmart right now (along with some other Crest faves, like Crest Gum Detoxify, Crest 3D Whitening Therapy, and 3D White Brilliance).
To get these savings, you'll need one of the $1 off ONE Crest Toothpaste (3-oz.+) OR Kid's Toothpaste (3-oz.+) that you can find in the 9/30 Brandsaver newspaper insert from yesterday. Pair it with the $2 Crest Gum & Enamel Repair Toothpaste Ibotta rebate, and you can give it a try for just $3.97!
Crest Gum & Enamel Repair Toothpaste (4.1-oz.), $6.97
$1/1 Crest Toothpaste or Kids, exp. 10/13/18 (P&G 09/30/18) [3.0-oz.+]
$2/1 Crest Gum & Enamel Repair Toothpaste (Ibotta Deposit) [3.0-oz.+]
$3.97 after coupon and rebate!
That's a pretty small price to pay for healthier teeth and gums — especially when compared to a trip to the dentist!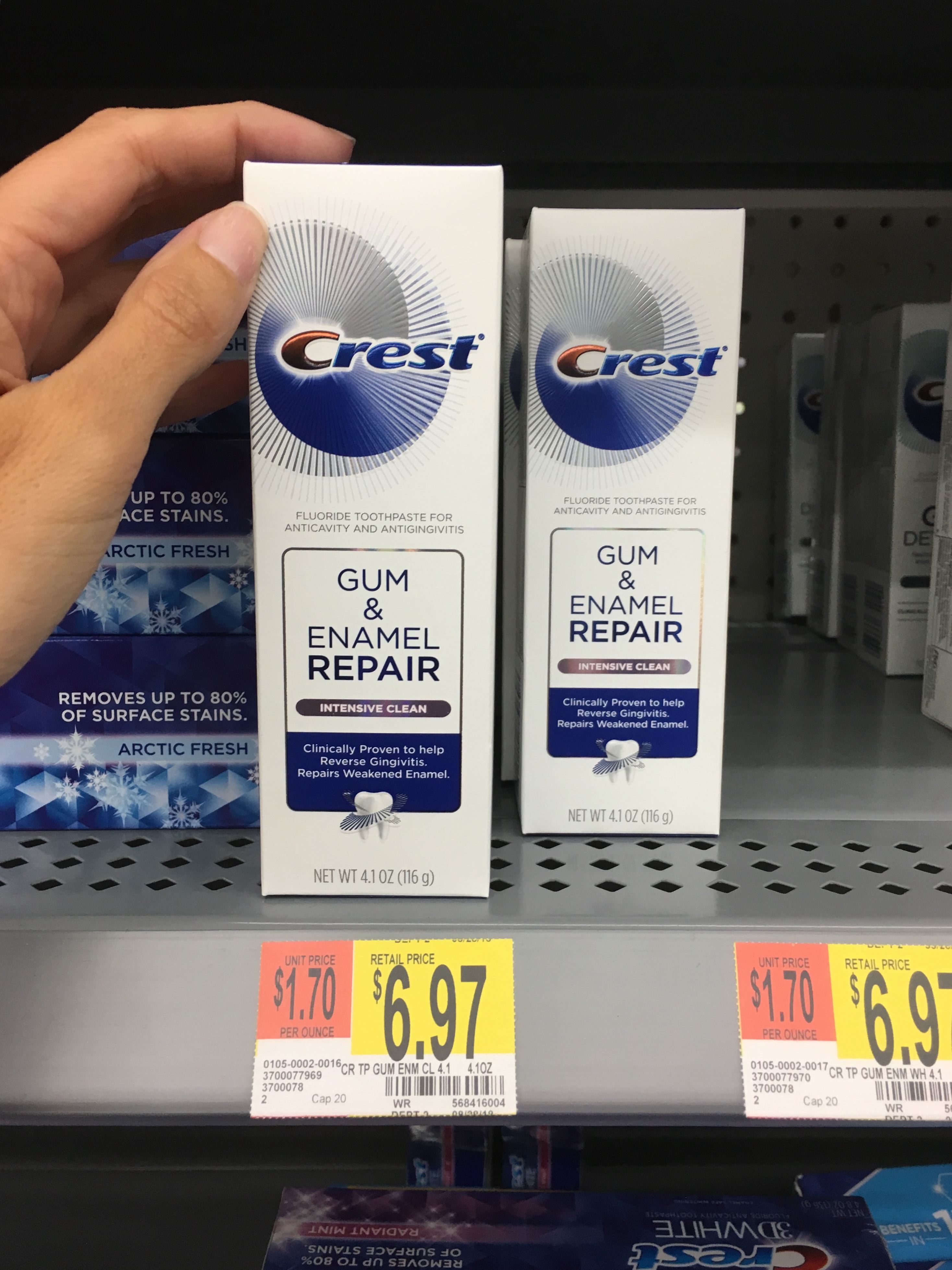 For more information about Crest Gum & Enamel Repair, visit www.crest.com, Like Crest on Facebook and Instagram, or follow @Crest on Twitter to receive updates and learn more about oral health.