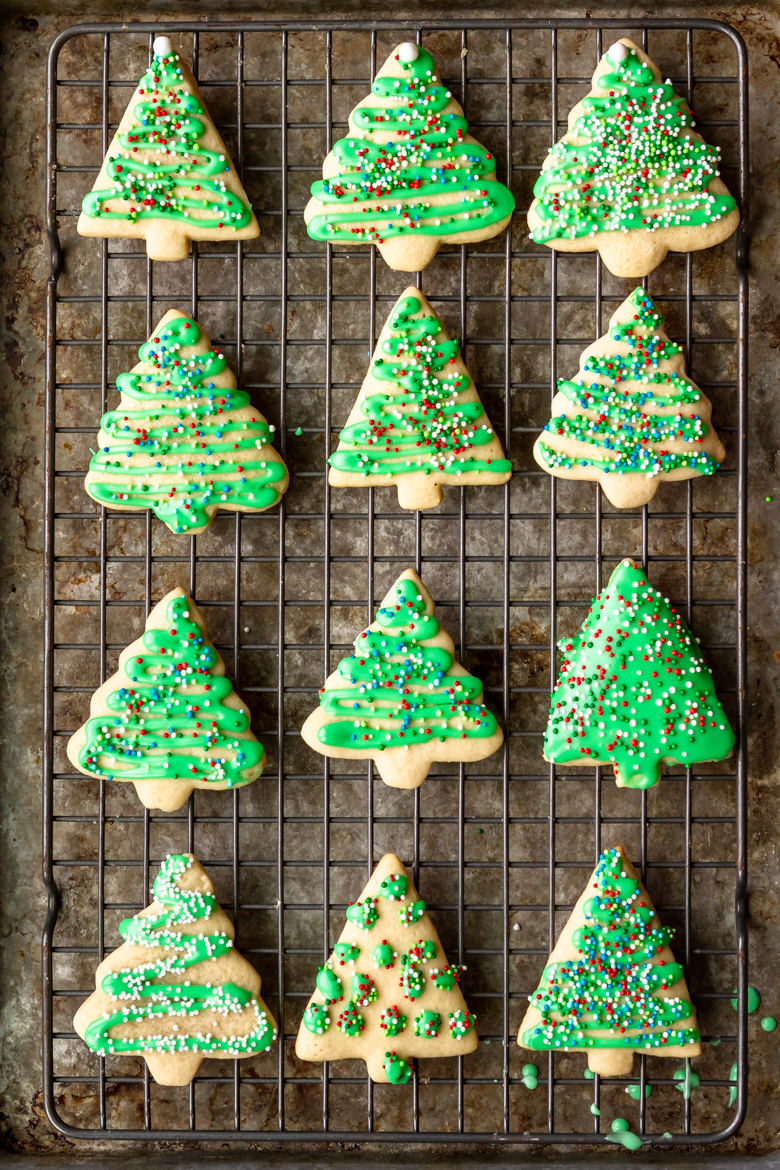 This is a sponsored conversation on behalf of Crest; all opinions and text are my own. Thanks for supporting us and the brands we love!
There are SO many traditions and fun things I want to squeeze in this holiday season… But if there's one thing I've learned in my 16+ years of being a mom, it's that it's okay to just slow down and simplify. Savoring the special moments is what this season is truly about — like spending an afternoon as a family decorating freshly baked rolled sugar cookies.
Now that my girls are older, it's even more fun because they can help with every aspect, from start to finish. They're always happy to bake a big batch of cutout cookies using our favorite recipe for sugar cookies, and then they whip up a batch of this easy royal icing recipe. What a luxury it is to sit back while they take care of the hard part!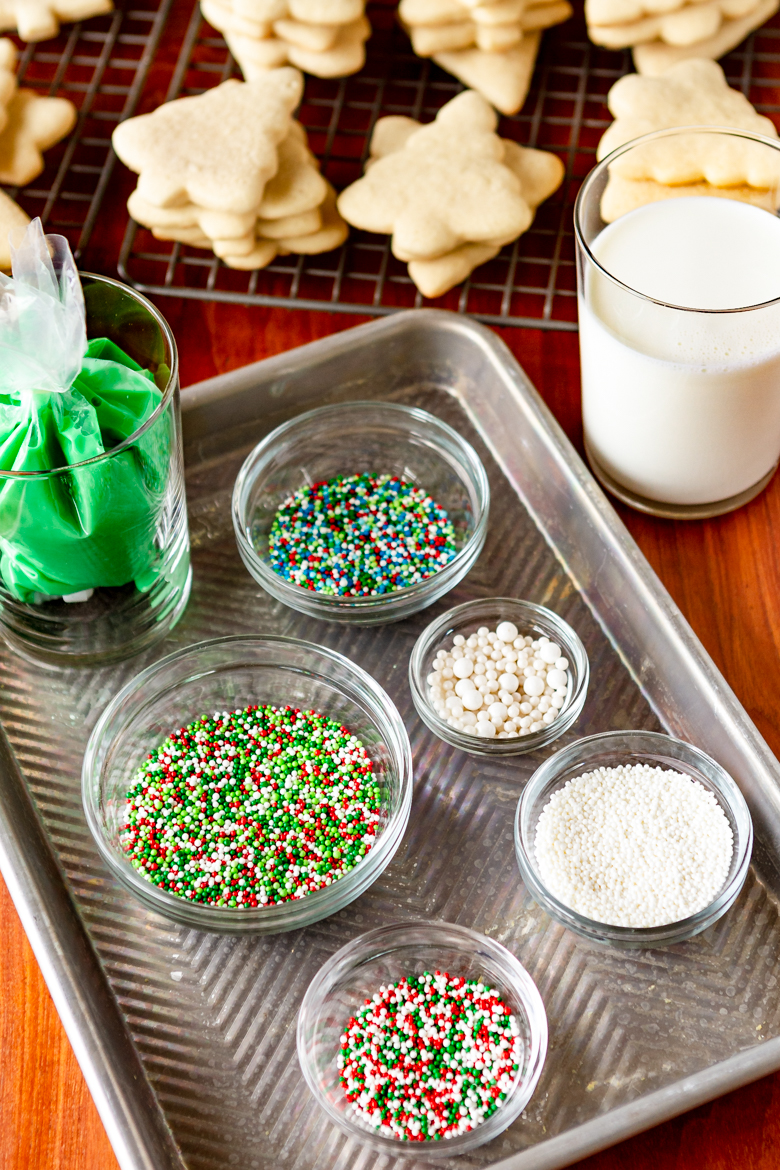 The actual decorating of the cookies is still messy business, though. So I still employ many of the #momhacks I've picked over the years to help control the chaos. Perhaps they might help you, as well? Here are three of my favorite hacks for simplified cookie decorating:
⠀
Pick up several quarter-sheet cookie trays! These are ideal for preventing sprinkles from running everywhere. Just place the cookies on the tray, and the sprinkles stay (mostly) on the tray, making for easier cleanup.
Use one of the trays to corral small glass bowls of the sprinkles themselves. Most bottles of sprinkles have holes that are far too large, and you can easily end up with sprinkle overload. The glass bowls allow kids to sprinkle just the right amount with their fingers.
Drinking glasses don't just make filling the pastry bags easier. They also make the perfect holder for the icing bags between cookies. No more icing running all over the table!
Yes, 'tis the season for sweets, sweets, and more sweets…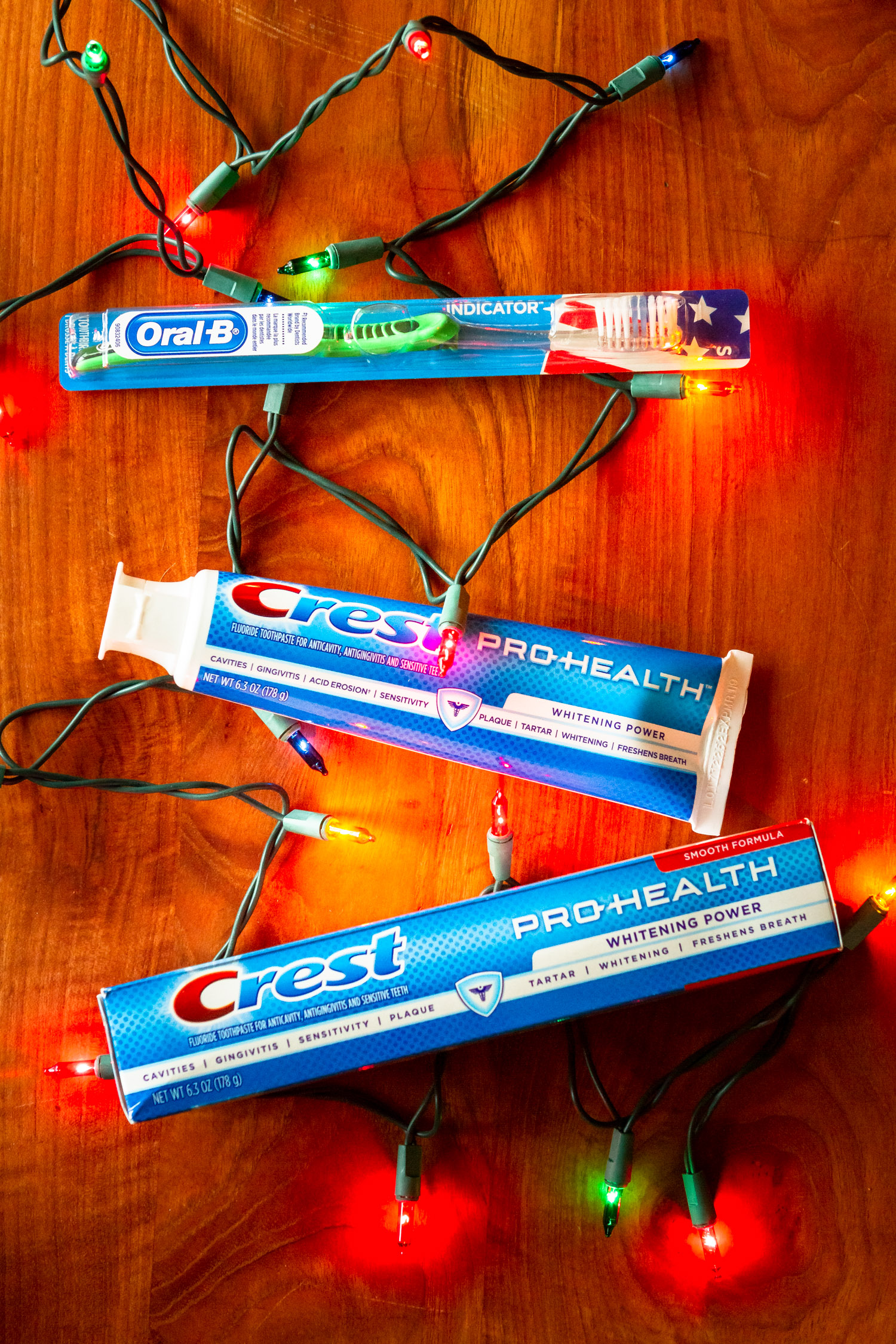 Which brings me to my final tip. Make sure your kids (and you!) are using a toothpaste with extra protection during these final weeks of the year! All of these extra sweet treats can wreak havoc on our teeth, but luckily Crest has us covered with a wide variety of products to fit everyone's needs AND an excellent coupon you can use at Walmart right now.
Might I recommend Crest Pro-Health toothpaste? It's the only toothpaste accepted by the American Dental Association for providing treatment and prevention of all seven of these areas: Plaque, Gingivitis, Cavities, Sensitivity, Tartar, Whitening, and Freshening Breath.
Right now you can pick up a tube with the $2 off coupon from the Brandsaver newspaper insert from today (11/25)!
Crest Pro-Health Toothpaste (4.6-oz.), $2.97
$2/1 Crest Toothpaste (3-oz.+), exp. 12/8/18 (P&G 11/25/18)
$0.97 after coupon at Walmart!
Stock up now to fight plaque and gingivitis, plus strengthen enamel, this holiday season!
For more information about Crest Pro-Health, visit www.crest.com, Like Crest on Facebook and Instagram, or follow @Crest on Twitter to receive updates and learn more about oral health.