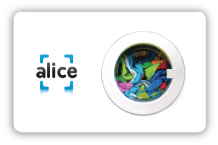 Through Thursday 3/11/10, you can purchase Alice.com gift cards at 15% off! I shared my thoughts on Alice a few months ago, and this is a fantastic way to turn this site into a real bargain.
Follow the steps in order below, because when you register using the link I've provided you'll also receive a $10 bonus credited to your account when you spend $50!
To order your gift cards at 15% off:
Then click on this link to order your gift cards. You'll automatically receive 15% off the total.
Select varieties of Olay Ribbons Body Wash are back in stock now, so you could purchase your gift card and still take advantage of the Olay money maker scenarios as well.
This is also a great way to save on paper products that rarely have good stockup deals, as well as just helping out in a pinch. Alice.com always offers FREE shipping, and their clip-free coupons make saving easy.