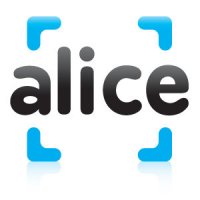 This is a Sponsored Post written by me on behalf of Alice.com. All opinions are 100% mine.
If you haven't had a chance to check out Alice.com, now would be a great time to do so. You'll find cleaning supplies, food, personal care items, baby items, pet food, and more — all of your household essentials — all on one easy-to-navigate site.
While the prices may be higher than what you hard core couponers are used to, there are still bargains to be found, and with free shipping, it's a nice option when you can't get to the store for some reason.
Cool features:
Low prices — while the prices may not be the lowest around, they are competitive with the regular prices of grocery and big box stores. Here's a hint — to find the best deasl click on "Other Ways to Shop" and then click "Shop the Best Deals."
Clip-free coupons — take advantage of clip-free coupons to save some cash. These are often in the same amounts as the Sunday inserts; however, you may only use one like coupon per item so that makes stocking up difficult. Coupons are deducted automatically though, making it easy to save hundreds of dollars annually without any extra work.
FREE shipping — all Alice.com orders ship free. There is a minimum of six items per order to qualify, but there are plenty of low-cost items listed on the site that makes reaching this minimum quite easy.
Reordering reminders — Alice.com will send emails at intervals based on your household size and usage to remind you when it should be time to reorder a specific item.

If you'd like to give Alice.com a try for yourself, you can receive a $10 bonus (using this link) credited to your account after you've spent $50! Plus if you share the news with your friends through their referral program they'll receive the same $10 bonus offer, plus you'll earn 3% of what they spend over the next year. It's a win-win offer!
Have you tried Alice.com yet? If so, what did you think?