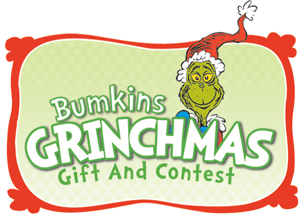 Color me clueless, but I always thought the Bumkins company only made cloth diapering supplies. So I was pretty surprised when Mom Bloggers Club asked me to join their Bumkins blog tour to review the Dr. Seuss Nursery line.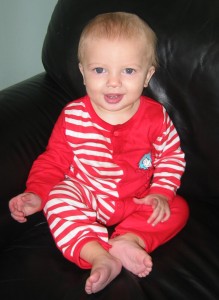 Since I am a huge Dr. Seuss fan, as are my kids, and I associate the Bumkins name with high quality cloth diapers, I jumped at the chance to let my babe give their Dr. Seuss Coverall Seuss Suit a test drive, and I was not a bit disappointed. Who could resist my adorable little man in this red and white striped outfit complete with Thing One and Thing Two on it?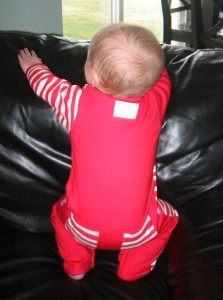 And he's just as cute going as he is coming with the two little red and white striped pockets on his bum.
I also received the Grinch Waterproof Superbib which should come in quite handy with my super messy eater and a Grinch ornament that I'm sure my older four will all be arguing over come tree-trimming time!



Paired with a cute Dr. Seuss board book (Mr. Brown Can Moo! Can You? is a fav here because of the sound effects), this Dr. Seuss apparel would make a fabulous Christmas gift!



Special offer for readers:
Bumkins Grinchmas Gift and Contest! With any Bumkins Dr. Seuss Purchase receive Free Grinch Superbib and automatically be entered to win a four pack of Dr.Seuss How the Grinch Stole Christmas Ornaments! Just enter grinch08 at checkout to receive your complimentary bib.
Thanks to Mom Bloggers Club for organizing this opportunity!