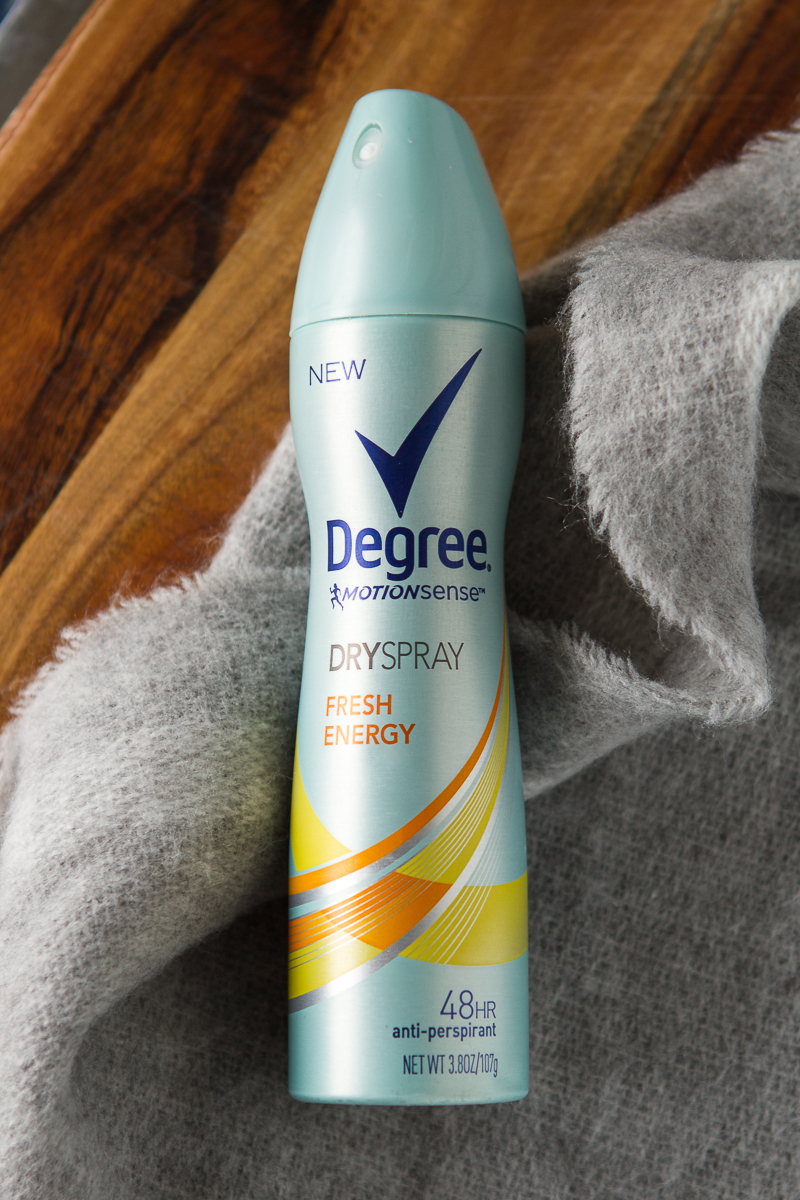 Disclosure: Sponsored by Mirum Shopper, all opinions are my own. Thank you for supporting the brands that support this site!
As I'm writing this post, my office windows are wide open to let the balmy 80-degree breeze filter in. Yes, I said 80 degrees… This is Ohio, for crying out loud, and it's November 2nd!
Don't get me wrong — this cold-weather hating girl is loving every moment of it! But it sure makes it hard to dress for these crazy temperature swings. Layers are my BFF, but I still sometimes get it completely wrong.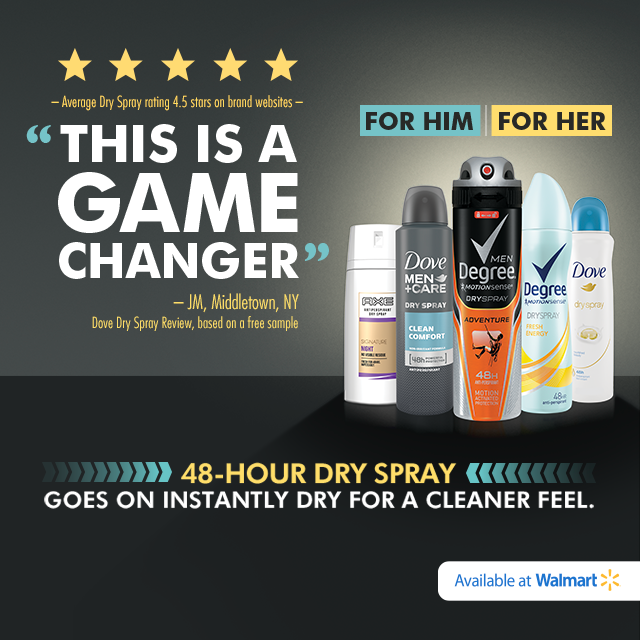 Thankfully, I can count on my Degree MotionSense Dry Spray to keep me dry, even when I'm overdressed. It really is a game changer! It goes on feeling completely dry (no residue on your clothes!), and it lasts for a full 48 hours.
I've mentioned before that I can't tolerate heavy perfumes, so I'm happy to report that the Fresh Energy scent is fairly light and dissipates quickly.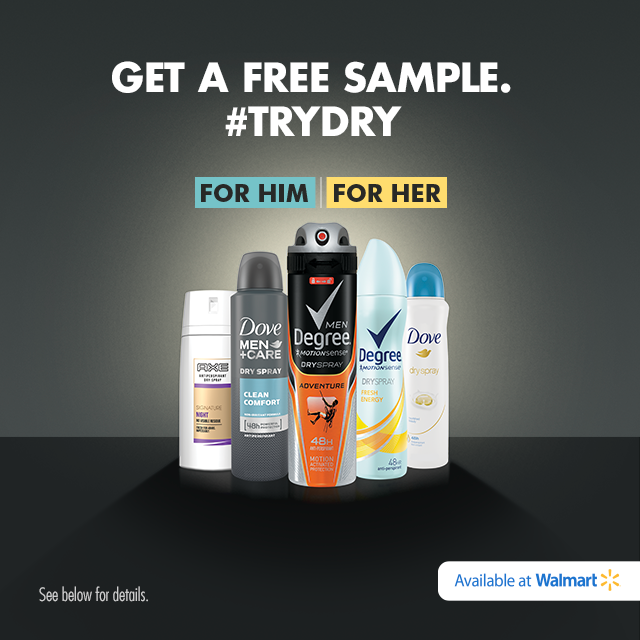 FREE Full Size Dry Spray Deodorant Sample
But don't take my word for it… Right now you can try a full size of one of the following dry sprays for him or her FREE from Walmart!
AXE Night Dry Spray
Dove Men+Care Clean Comfort Dry Spray
Degree Men Adventure Dry Spray
Degree Fresh Energy Dry Spray
Dove Nourished Beauty Dry Spray
Just watch the video and then you'll have the opportunity to choose your favorite dry spray variety!
Are you going to try the Degree or a different variety? I'd love to hear your thoughts!