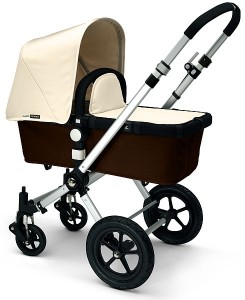 There have been several consumer recalls over the past couple of days that may affect Deal Seeking Mom readers. Please refer to the links included in each section for more details about the specific recalls:
Strollers
Bugaboo International B.V., of Amsterdam, The Netherlands announced a voluntary recall of Bugaboo Cameleon and Bugaboo Donkey Model Strollers because a button on the stroller's carrycot/seat carry handle can become disengaged and cause the handle to detach, posing fall and choking hazards to young children. The recall involves the carry handles on Bugaboo Cameleon and Bugaboo Donkey model strollers with detachable carrycots/seats. The strollers were sold with a base, sun canopy and other accessories in various colors. A fabric tag on the side of the sun canopy has Bugaboo and the model name. Strollers included in the recall have a serial number that falls within the range listed here. Serial numbers are printed on the stroller's chassis, located under the carrycot/seat. The affected strollers were sold at Buy Buy Baby, Neiman Marcus, Nordstrom, Toys R Us and other baby product stores nationwide, online at Bugaboo.com and other online retailers. The Bugaboo Cameleon was sold between September 2009 and June 2012 for about $980. The Bugaboo Donkey was sold from January 2011 through December 2012 for between $1,200 and $1,600.
Consumers should immediately remove the carry handle from the strollers and contact Bugaboo for a free replacement handle. Consumers can continue to use the strollers while awaiting the replacement handle. Consumer Contact: Bugaboo International; at (800) 460-2922, from 7 a.m. to 4 p.m. PT Monday through Friday, or online and click on "Important Quality Initiative" for more information. Consumers can also email the firm.
Children's Two-Piece Pajama Sets

Target Corp., of Minneapolis, Minn. announced a voluntary recall of Children's two-piece Pajama Sets because the cotton or cotton/fleece pajamas sets fail to meet the federal flammability standards for children's sleepwear, because they do not meet the tight-fitting sizing requirements. This poses a burn hazard to children. This recall involves Target Circo and Xhilaration children's cotton or cotton/fleece two-piece pajama sets. They were sold in infant and toddler sizes 12M, 2T, 3T, 4T and 5T, and in girls and boys sizes XS, S, M, L and XL. There are a variety of colors and designs, including stars, dots, skulls, peace signs, cats, owls, footballs and camouflage. To see a complete list of item numbers included in this recall, go here. The item number is located on a tag on the shirt's side seam and on the pants at the waist. A tag printed on the neck of the pajamas states "Circo" or "Xhilaration", "Wear snug-fitting not flame resistant" and the item number. The pajamas were also sold with a yellow hangtag that states, "For child's safety, garment should fit snugly. This garment is not flame resistant. Loose-fitting garments are more likely to catch fire." The affected pajamas were sold exclusively at Target stores nationwide and online at target.com from August 2012 through November 2012 for between $8 and $13.
Consumers should immediately take the recalled pajamas away from children and return them to any Target for a full refund. Consumer can contact Target; at (800) 440-0680, from 7 a.m. to 6 p.m. CT Monday through Friday, or online and click on Product Recalls at the bottom of the page for more information.
Consumers should stop using recalled products immediately unless otherwise instructed. It is illegal to resell or attempt to resell a recalled consumer product.