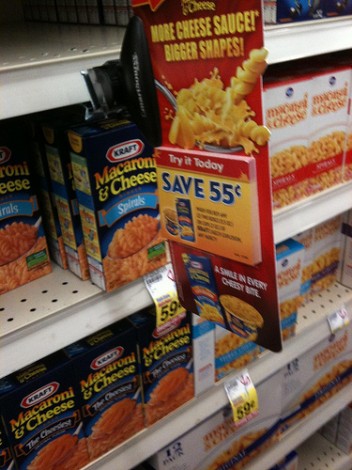 Photo by Heidi Kennedy
Every week I'll pose a question for you to share your experiences and tips. If you have a question that you'd like me to post, I'd love to hear from you!
Recently, another Tara asked this question on the Deal Seeking Mom Facebook fan page:
"What's your position on blinkies & in-store tearpads? Do you think its okay to take a few to use at a later time or another store (for a better deal)? I do this sometimes. My thinking is that they are not store property because they are manufacture coupons."
She later added that she never takes peelies off one package to use on another but wonders if others do.
What about you? If there is a blinkie or a tearpad with coupons at one store, do you take a few to matchup with a better deal later on? Is there a limit to how many you think is okay to take? Does it matter how many are left? What about peelies? Do you ever take coupons off one product package to use on another?
Join the discussion — add your two cents to previous Ask DSM Readers questions too!