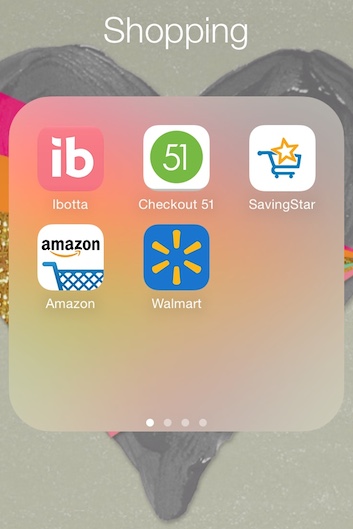 I'll just be completely honest, there have been many shopping trips recently where I haven't used a single paper coupon… Are you a bit shocked? I'm guessing maybe some of you are, but I'm also betting that there are a good number of you out there saying, "Yeah, I'm going through one of those stages, too."
It makes me laugh to remember how I used to think that when my kids were just a little older, we'd have it made. No, we didn't plan to have 5 kids in the span of less than 6 years (and I wouldn't change it for the world), but the thing about those babies and toddlers and preschoolers growing up is… they grow up.
As they get older they don't need the same kind of constant physical attention for feeding and bathing and napping, etc… BUT they do need shuttled here and there for school and activities, as well as help with homework that I don't even understand myself sometimes. And they still need fed amidst all of that! And reminded to shower, and on and on.
So, yeah, that's the stage we're at now. And finding the time to clip and sort coupons just may be the task that tips me over the edge from slightly frazzled soccer mom to that crazy-insane mom that we need to steer clear of at all costs. And I don't wanna be that mom!
5 FREE Money-Saving Apps
But the good news is that there are still plenty of ways to save money on groceries and more that don't involve cutting a single coupon! And since my phone is my lifeline these days, it seemed only natural to look for ways to use it to save our family some cash.
Though I have a number of money-saving apps downloaded to my phone, the five below are the tried and true gems that I find myself using over and over again.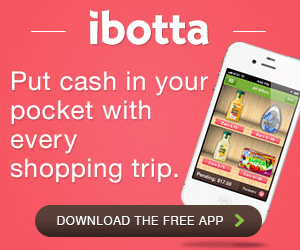 Ibotta offers cash back rebates on groceries, health & beauty, apparel, restaurants and more. I use it mainly for groceries, and it's super simple to redeem the rebates by submitting a photo of your receipt. A handful of stores offer redemption via your store loyalty card, but I haven't tried this option because it's not available in my area.
There are also opportunities to earn bonuses on your rebates based on referring friends and redeeming multiple rebates within a given month. You can cash out via Paypal when your account reaches $5, or you can choose to redeem your savings for a variety of gift cards.
What I love most about Ibotta is that, in addition to the typical product coupons we see, there are often savings on items that rarely have coupons. Currently you can save $1.00 off a gallon of milk, $0.25 off any brand of orange juice, and $0.25 off a dozen eggs — all items that are typically on my shopping list!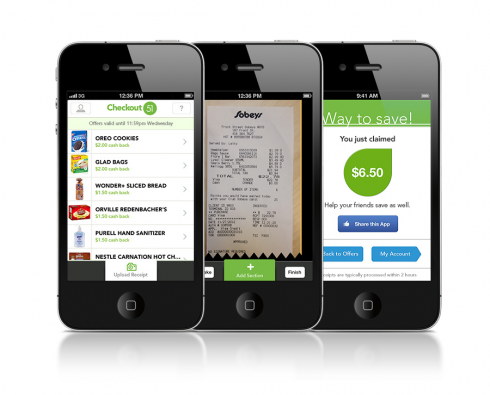 Checkout 51 is very similar to Ibotta in that you snap a photo of your receipt and submit it to receive rebates. While there aren't as many bonus opportunities for saving, they also seem very dedicated to offering rebates on fresh produce and other staples. When your account reaches $20 in savings, you can cash out by requesting a check.
My favorite offers this week include $0.25 off bananas, $0.50 off a dozen eggs (combine with the Ibotta rebate!), and $0.25 off any salad mix.
SavingStar rebates can actually be redeemed online, but since I mostly use the app on my phone, I included them in this list. SavingStar offers can be redeemed by submitting your receipt or there are a few stores that offer automatic redemption when you attach your store loyalty card to your account. Cash out via Paypal when your account reaches $5, or you can redeem the balance for an Amazon gift card.
They seem to have fewer offers that I'm interested in personally, but I do love their fresh produce Healthy Offer of the Week. This week's offer is 20% off loose apples! Savingstar also has a FREE deal each week that runs for three days, starting on Friday.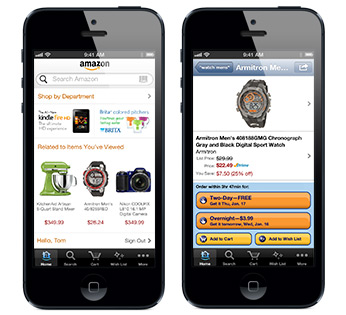 The Amazon Mobile app makes my top five because I use it frequently for checking the prices in stores when I'm shopping. Now that's not to say that I check every single item I purchase, but I have a certain price point in mind that I always price check over and above. We have an Amazon Prime subscription, so if an item is available at a lower price with Prime shipping, it almost always worth the extra day or two to purchase online.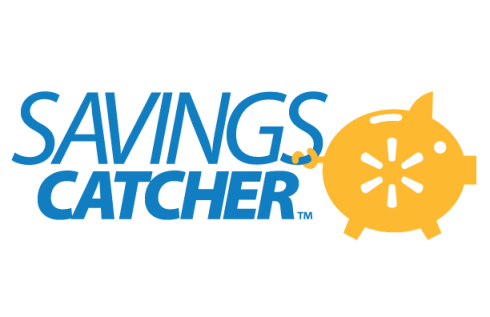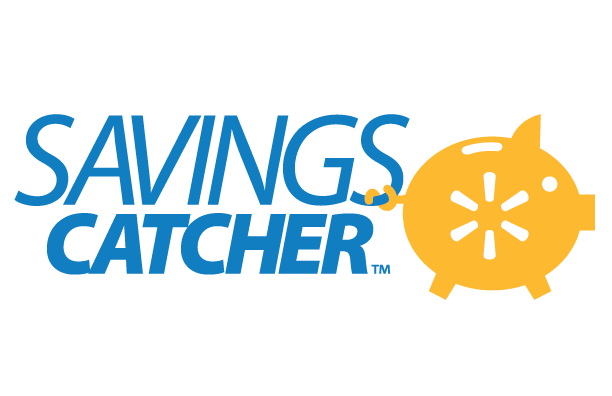 The new Savings Catcher app from Walmart is the newest addition to my list, but it's quickly became one of my favorites. Simply scan your receipts to submit them after making a purchase at Walmart, and they will automatically compare the prices with competitor stores in your area. If an item you bought turns out to be price lower at another store, Walmart will refund the difference to a Walmart Rewards eGift Card.
Even better, I just noticed that if you open up a Bluebird Account, you'll receive 2X the savings back! I already have almost $15 in savings in my account, so I'm definitely going to look into the Bluebird option.
Sometimes I'll check out these apps before I shop, and other times I'll just scan them once I'm home to see if I can take advantage of the savings. Since I'm trying to get in the habit of only buying what my family needs, the second option eliminates the temptation to just pick up an item because it's a good deal. Simplicity is the key for me right now!
Now it's your turn to share… What is your favorite money-saving app? Share in the comments and you could win a Pull-Ups prize package valued at $50!
+++++++++++++++
Today, one lucky Deal Seeking Mom reader will win his or her choice of $50 in Pull-Ups products!!! Follow the instructions in the widget below to be entered to win…
Be sure to check out the Pick Up The Values website for more valuable printable coupons, including savings on Pull-Ups products!
This post is brought to you by Kimberly-Clark. All opinions are 100% mine.