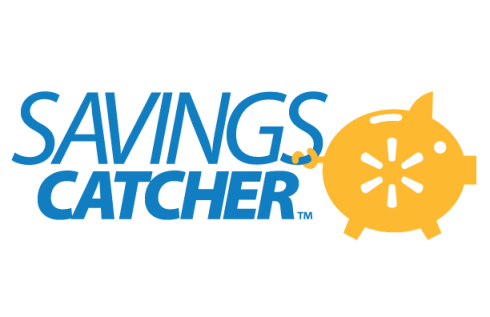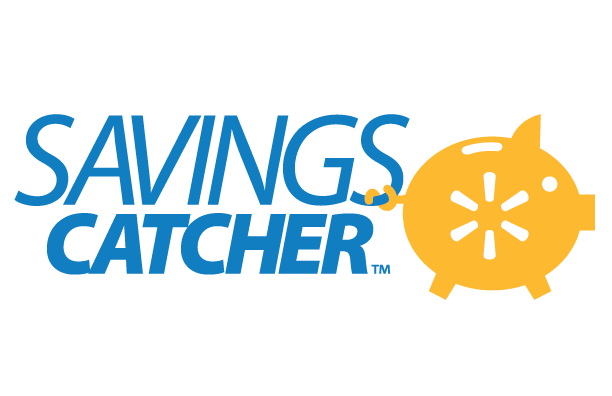 So I've been keeping a little secret from you all for a few months now — and it's seriously been killing me not to be able to share this exciting news! I know some of you have heard the rumors about a new money-saving app from Walmart, but my non-disclosure agreement prevented me from addressing them up until now.
Well, I'm thrilled to tell you that Savings Catcher is available in stores nationwide starting Monday, August 4th, and it's going to revolutionize the way you grocery shop!!! Walmart has always been about everyday low pricing, but this program takes it a step further by comparing Walmart's everyday low price to the advertised sales prices of competitor stores in your area.
Simply submit your receipt through the Savings Catcher app or online, and you'll automatically received the difference back in the form of a Walmart Rewards eGift Card! No more driving from store to store for the best prices… No more haggling with the cashiers to price match competitor stores… And yes, you can absolutely still use your coupons with the program to save even more.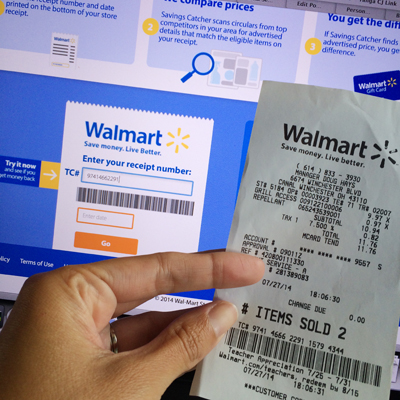 Here's how it works:
Enter your receipt number via the Savings Catcher app or the online portal.
Savings Catcher scans the circulars from competitors in your area to find any sale prices for eligible items on your receipt.
If Savings Catcher finds a lower advertised price, you'll receive the difference back in the form of a Walmart Rewards eGift Card!

Important details:
Coupons can be used in conjunction with the program in accordance with the Walmart Coupon Policy. Simply submit them to the cashier at checkout as usual.
You must shop while the sale price is in effect at your competitor stores.
Up to 7 receipts may be submitted per Savings Catcher account per week.
Receipts must be entered within 7 days of purchase.
For tax purposes, there is a cap of $600 per account per year (January 1st-December 31st). However, there's good news for large families; everyone in your household is entitled to their own Savings Catcher account.
So what items are eligible for savings with the Savings Catcher program? If it's an item that has previously been covered under the price matching policy, savings should register with Savings Catcher. More specifically:
Most groceries such as cereal, rice, and most fruits and veggies; excluding store brand items, deli, bakery and weighed items like meat.
Consumable items such as paper towels, bleach and trash bags.
Health and beauty items such as shampoo and makeup.
Select general merchandise items.
There is the possibility that more items will be added as time goes on, so stay tuned for updates on that front!
Walmart has put together a pretty thorough Savings Catcher FAQ on their website, so I'd encourage you to read through that for complete details. But the savings start now, so shop at Walmart and save those receipts to enter them into Savings Catcher for your savings!
So what do you think? Are you excited about this new way to save at Walmart?