The following is a guest post from Carmella at Southern Fried Dreams.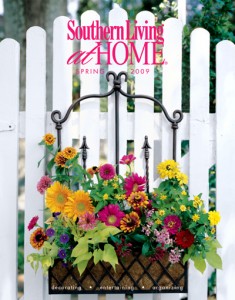 Southern Living at HOME has been a blessing in my life since the first day I joined. I was drawn in by the gorgeous products, but it didn't take long for me to realize what an amazing opportunity this is. I never thought I could stay at home with my son. I never thought I could get up in front of others and speak. I never thought I could earn additional income for doing something that I love so dearly. Southern Living at HOME has changed my mindset in these areas and many more. It has allowed me to live out my dreams bigger and better than ever before!
When you become a Southern Living At HOME Consultant, you can earn a 25% profit on your personal sales. You also earn a 5% business supply credit based on retail sales so you don't spend your profits on important items such as catalogs and order forms. Earn up to an additional 9% of wholesale each month when you build your team.
The earning potential doesn't stop there! Our Choices Program rewards consistent leaders within the company by paying out a cash incentive the can be used for savings, a dream home, a new car, or school tuition – you choose! PLUS I am continually amazed at the level of training, support, and incentives (products, additional cash, trips, etc.) hosted at the company level.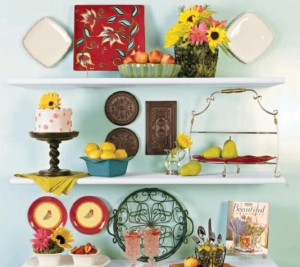 Our beautiful Starter Kit is filled with samples of our exclusive products, supplies to get your business started, and even a one-year subscription to Southern Living magazine—a retail value of more than $500 for only $199 + tax!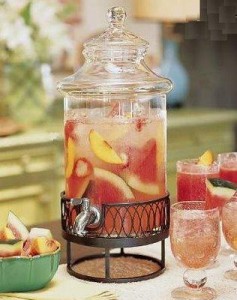 As an added bonus join in March 2009 and receive this Savannah Beverage Server (retail value $129.95) absolutely FREE!
Whether you are thinking about joining my team either part time (2-4 parties a month) or full time (6-8 parties a month), please contact me. I'd love to share more about our opportunity so you can decide if this would be a good fit into your life. Please visit my website – southernlivingathome.com/carmellafryar. Click on Contact Me in the upper right hand corner to schedule your opportunity chat today!
Deal Seeking Mom here: As with any work-at-home opportunity, I always recommend you check out a company thoroughly yourself. I've mentioned general transcription in the past, but I've also worked as a customer service rep and in data entry and legal document coding from home. Is this information that you would find useful if I were to write about it?