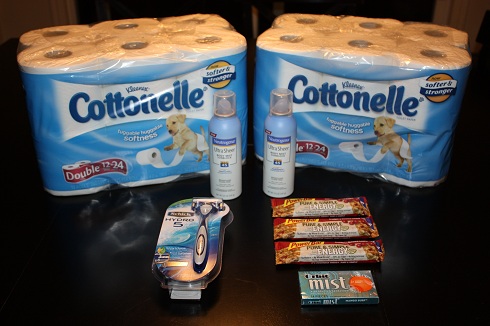 It's been awhile since I've been to CVS, but I had a good trip last Saturday. I started out with $9 in ECBs, and paid $11.39 out of pocket for everything pictured. I wiped out my ECBs to buy the toilet paper, but TP deals have been pretty scarce lately. Oh, almost forgot — I'll get $8.97 back via the Schick Hydro Razor mail-in rebate, effectively making my OOP $2.42!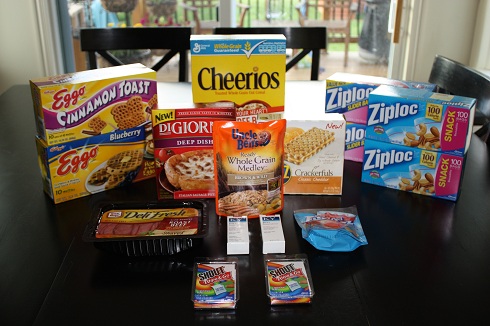 I hit Target on Saturday to use up a number of free product coupons that I had on hand along with a few other deals. The cashier gave me the overage on the FREE Travel Size K-Y Jelly, so I was able to pick up everything shown for just $2.54!
One of my favorite finds was the Ziploc Slider Bags that were on TPC for $2.33. I used the recent $1.50/2 Ziploc Products printable (no longer available) plus two $1/1 Ziploc Product Target printables to get them for $0.58 each.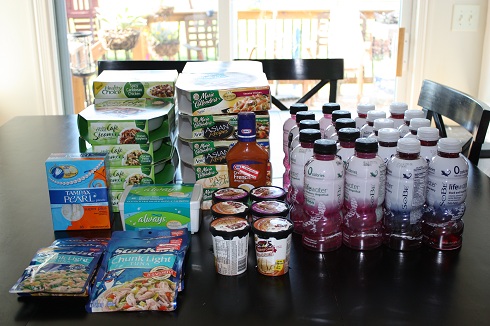 I went back to Target yesterday to get a price adjustment on a suitcase (over a $40 difference!), and I used some free Healthy Choice and Marie Callender's coupons that I've been holding onto for awhile to maximize the buy 4 get 1 free offer.
A couple of other deals I found:
Kraft Salad Dressing (16 oz.), $1.02 on clearance
$1/1 Kraft Dressing, exp. 8-22-10 (SS 06/20/10)
$0.02 after coupon!

Starkist Tuna Pouches, $0.89 on TPC
Starkist Tuna Creations, $1.34
B2G1 StarKist Tuna Salad or Creations Pouch, exp. 8-15 (RP 6/20/10)
B2G1 Starkist Tuna Salad or Creations, exp. 8-13 (ALL YOU July '10)
$1/2 StarKist Pouch Products, exp. 8-6-10 (ALL YOU May '10)
$0.26 ea. wyb 2 Tuna Pouches and 1 Tuna Creations after coupons!
In the end I paid $31.34 for everything shown, and I received (2) $5 gift cards for the SoBe Lifewater deal. The Black and Blue Berry is my favorite drink, and my husband likes the Strawberry Dragonfruit, so I was glad to stock up at a decent price!
All three trips came to a total of $36.30, making for a savings of $171.58! Obviously these savings are a bit atypical since I had a number of free product coupons, but I think this demonstrates that often it pays to hold on to these coupons to use them when you can maximize their effectiveness by working them into other deals.