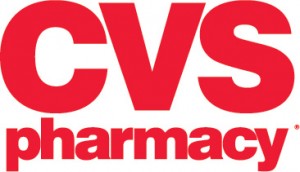 Barbara from ClipperGirl's Saving Spot is the Deal Seeking Mom Store Expert for CVS. At ClipperGirl's Saving Spot, she saves her readers time and money by finding rock bottom prices on items that they use every day.
:: More Store Resources
:: Contact CVS
:: Coupon Policy
CVS accepts the following types of coupons:
The following are guidelines and limits:
:: FAQs for Shopping CVS
Q. What are ExtraCare Bucks?
A. CVS's ExtraCare Program allows you to earn ExtraCare Bucks for purchasing certain items. The ExtraCare Bucks will print out after purchase and can be used on future purchases. Combining ExtraCare Bucks with a great sale price and a manufacturer's coupon allows you to purchase items at the lowest possible price and stock up on necessities for minimal cost. Read my post, CVS 101, to learn how to effective use the ExtraCare Program to get the best deal available.
Q. What are CRTs?
A. CRTs refer to Coupon Register Tape coupons that print with your receipt or in the "Magic Coupon Machines" located in select stores. They are store coupons and often produced according to your shopping habits, so you may or may not get all of the coupons that other shoppers are reporting.