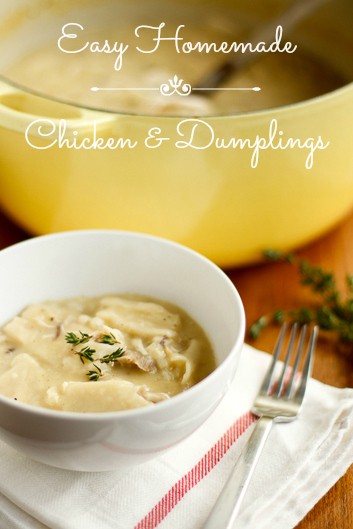 We've been seeing weather that's quite a bit cooler this week, so I've been craving some real comfort food. These homemade chicken and dumplings certainly fit the bill, and they're super easy to make! Especially when you replace the poached chicken with a shredded rotisserie chicken.
This chicken and dumplings recipe is very similar to my favorite dish at Cracker Barrel. Enjoy a big bowl this weekend!
P.S. Rotisserie chickens are on rollback for just $4.98 at Walmart through the end of October making this even more economical. Yum!