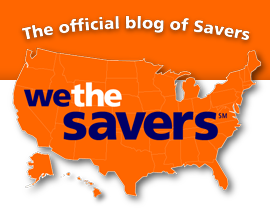 I have the pleasure of guest posting on the ING Direct We The Savers blog today about spring cleaning your finances.
Springtime is traditionally a time of out with the old and in with the new, a time to clean and purge and start afresh. Just as the beautiful weather inspires us to throw open the windows and clean out the house, it's also the perfect time to take a good hard look at our finances and give them a thorough once over for a more prosperous year.
Perhaps this sounds like a daunting task, but if you take a week and devote a small amount of time each day to one of the seven tasks below, you'll be ready to tackle the rest of 2010 in an organized fashion.