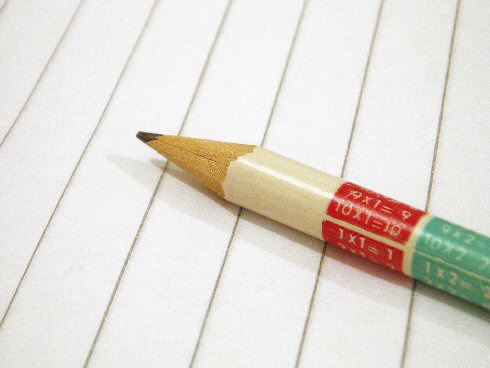 The following is a guest post by Sharon at Good, True & Beautiful.
One of the challenges with gaining any new skill is the learning curve – the time that it takes to become an expert at something and the bumps and bruises that you get along the way.
As we all know it takes work to master a task, and while it would be nice to jump right to the expert stage, we really need to give ourselves the grace to get there through incremental steps.  Trial and error are really valuable lessons, and you need to learn them if you are going to succeed.
This seems especially true with learning to save money – it's easy to set your standards too high and be frustrated when you fall short.  But if you start out slowly and lay a good foundation, you will gain the experience you need to save over the long term, not just as a flash in the pan ('cause we all know that frugal is pretty trendy right now!).
If you are struggling to get started here are a few "training wheels" to help you find your balance:
Focus on reducing your spending by a certain percentage. If you watch the news you'll see amazing examples of talented shoppers buying a cartload of groceries for pennies on the dollar.  It's exciting to see what an expert shopper can do when she applies all the strategies, experience and wisdom she's gained.  But do you think she started out here?  Do you think that she scores those deals on every single trip she makes?  Probably not.  And you won't either.
It's unrealistic to expect that you are going to save 95% on your groceries when you are just starting out.  Give yourself a chance to learn, and set a reasonable goal.  Can you save 25% on your groceries this month?  Can you identify two high ticket items that you can make at home or do without?  Can you look for clearance items and see if you have a coupon?  My current goal is to "save more than I spend" when I go grocery shopping.  Do I hit this target every time?  Of course not!  But it's a good challenge for where I'm at and it keeps me stretching toward that mastery level.
Start out with one store, a specific list and the coupons you need. The very first time I shopped with the "deliberate intention of scoring good deals," I put aside a lot of time to get prepared.  I didn't try to do it with my regularly grocery run. I left my son with my husband, and I designated this shopping trip as a chance to learn.
What did I do? First  I came here to Tara's site and pulled up the list of deals for Walmart.  I wrote out on a piece of paper everything that I was interested in and what the price could be (since Walmart's prices vary regionally).  I then found the correlating coupons from the fliers I had been saving, cut them out, put them in an envelope, and wrote down their value on my shopping list.  I told myself that I couldn't buy anything that wasn't on my list and that I had to use the coupon.   Only then did I go to the store.
Because I was a newbie, it took forever!  I  had to find specific products, look at my list, organize the information . . .  I felt like a moron.  But this initial investment of time reaped a lot of rewards. I learned the fundamentals of strategic shopping and started to lay a foundation for my organizational methods.  Plus, I got to experience the thrill of saving a lot of money!  I just needed to give myself the chance learn. I had to set aside time to prepare and the time shop.  I had to recognize that I was new and that I would get better with practice.  And I have!
Don't focus so much on the deal that you lose sight of your budget. The biggest rookie mistake I found myself making was getting so excited about the deal, that I lost sight of my budget.  I was so super-charged about stockpiling, buying things at rock bottom prices, and using my coupons that I never passed any of them up.  You might imagine my disappointment when I sat down at the end of the month to "see how much money I had saved" only to realize that I overspent!  I got too focused on the deal that I lost sight of my goal.
I'm not trying to get an adrenaline charge. I want to reduce my out of pocket expenses on groceries.  I learned the hard way that my first focus needs to be staying within my budget and then I can focus on stretching those budget dollars are far as I can.  And based on marketing research I don't think I'm the only one with this problem – coupon shoppers spend 76% more annually than total households!  Keep your focus on saving – otherwise you might have a lot of stuff, but no extra money at the end of the month!
It's an exciting challenge to learn how to save money and if you give yourself the grace to walk before you run, you might be finishing marathons before you know it!!
Sharon is the woman behind Good, True & Beautiful, and she is learning how to live abundantly on a budget!  After 15 years of a successful corporate life, she is now applying her business skills to the best job of all – mom.  She lives on a small farm in Upstate NY with her husband and infant son.