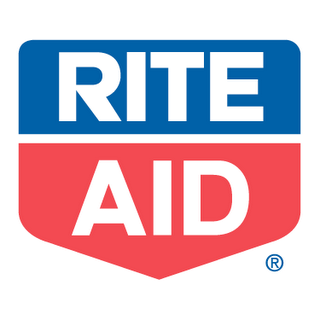 Here are the best deals I see for Rite Aid this week. Seems like a decent week!
Scroll down to share your Rite Aid Deals and Scenarios!
Make your money go further with this $5/$25 Rite Aid coupon, and don't forget the Rite Aid Holiday Gift of Savings is back also!
New to couponing? Read up on what all of these abbreviations mean first in my quick reference guide.
:: Single Check Rebate Deals
Scotch Pop Up Tape Dispenser, 2/$4.28
Get $3.29 SCR #7 wyb 2
$1/1 Scotch Tape printable (PDF)
Better than FREE after 2 coupons and SCR!
Secret Deodorant, 2/$4
Get $1 SCR #109 wyb 2
B2G1 Secret Product, exp. 12-31-09 (P&G 11/1/09)
$0.50/1 Secret Product, exp. 12-31-09 (P&G 11/1/09)
$0.33 ea. after both coupons and SCR!
GE Reveal Light Bulbs, $2/5
Get $2 SCR #16
$1/2 GE Reveal printable (IE) or printable (FF)
$1/1 GE Reveal (SS 11/22/09)
As low as $0.50 ea. after coupons and SCR!
Mitchum Deodorant, $2.50
Get $1 SCR #108
$1/1 Mitchum Deodorant (SS 11/1/09)
$0.50 after coupon and SCR!
Woolite Dry Cleaner's Secret, $7.99
Get $3 SCR #41
$3/1 Woolite Mail-In Rebate (PDF)
$1.99 after MIR and SCR!
Preparation-H, $4.99
Get $1 SCR #186
$2/1 Preparation-H printable
$1.99 after coupon and SCR!
Tom's of Maine, $3
Get $1 SCR #104 wyb 2
$2.50 ea. after SCR!
Philips 5 Device Flip Remote, $12.99
Get $10 SCR #25
$2.99 after SCR!
:: Other Deals
Bayer Blood Glucose Monitor, $14.99
Up to $30 off Bayer Breeze2 Meter, exp. 4-30-10 (RP 10/25/09)
FREE after coupon!
Select Kellogg's Cereal, $2.22
$5/4 Kellogg's Cereals printable
$0.97 ea. after coupon!
M5 Magnum Razor Kit, $5.99
$3/1 Magnum M5 printable
$2/1 Magnum M5 Rite Aid in-ad coupon
$0.99 after both coupons!
See the Rite Aid website for additional details on the Single Check Rebates program.
–––––––––––––––––––––––––––––––––––––––––––––––––––––
Let's share our best Rite Aid Deals and Scenarios! Just link up your blog post via the Mr. Linky below.
To keep it neat, I suggest that you list your blog name and then describe your scenario in parentheses, ex. Deal Seeking Mom (Less than $6 OOP!).
The only requirement is that you link directly to your scenarios. Links directly to your homepage will be deleted. Linking back to this meme to share it with others is greatly appreciated!