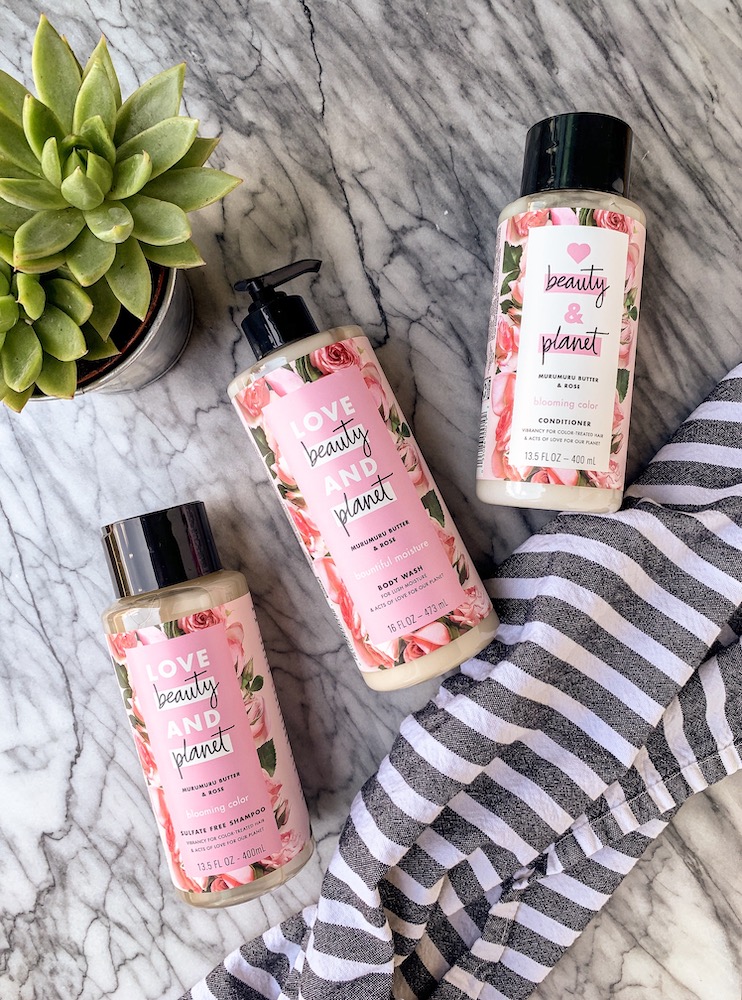 Disclosure: Sponsored by Mirum, all opinions are my own. Thank you for supporting the brands that support this site!
If you guys have been with me for any length of time these past 11+ years of sharing deals, you know I've never been into hardcore extreme couponing. I've always been a proponent of saving as much as I can on products that I simply care less about to then allow me the luxury of spending more on items that DO matter to me.
Whether it's because I'm brand loyal or looking for certain qualities (organic, sustainable, fair trade, etc.), I look at the whole package when I use my purchasing power — and sometimes that means spending a little more. But I won't deny that when an awesome deal on products that I can stand behind intersect, it's a beautiful thing…
Kind of like this FABULOUS deal on Love Beauty and Planet products at Rite Aid this week!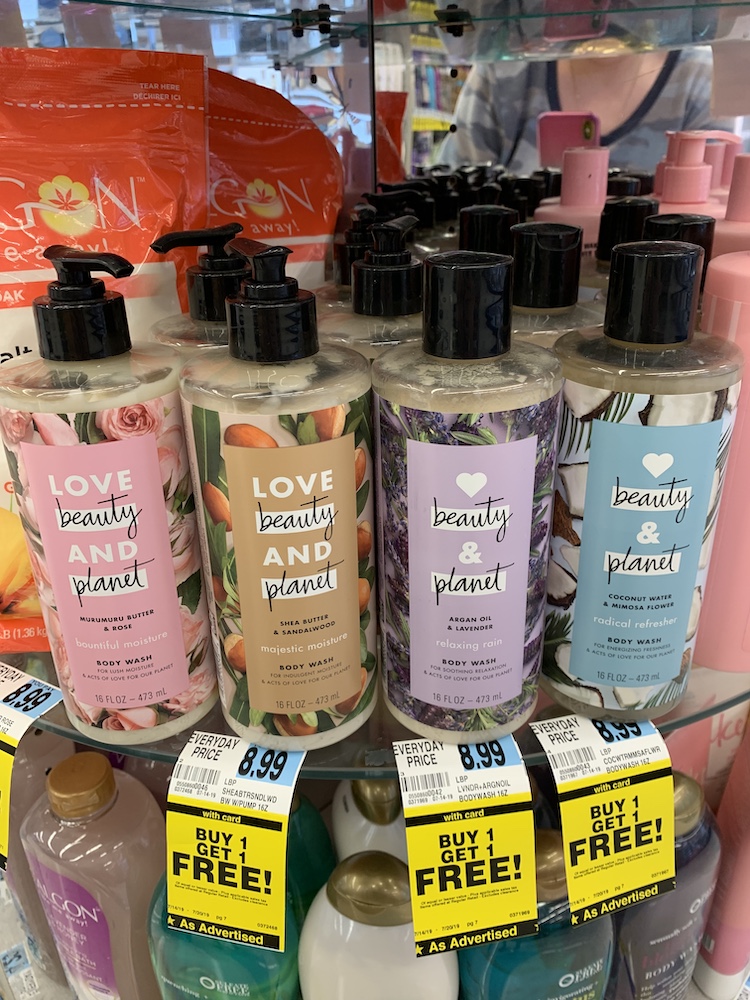 If you're not familiar with the Love Beauty and Planet brand, allow me to introduce you. There are just so many things to love about their line of shampoos, conditioners, and body washes — not the least of which is their delicious scents.
All of their products are vegan and made with responsibly sourced high-quality ingredients.
Each product is packaged in bottles made from recycled plastic.
The line is infused with natural ingredients like organic coconut oil and murumuru butter, while skipping silicones, parabens, and dyes.
All products are scented with ethically-sourced essential oil or absolutes.
And finally, they're completely transparent about their carbon footprint, as well as their efforts to reduce it.

Want to know my favorite Love Beauty and Planet product? It's the Muru Muru Butter & Rose Body Wash… Infused with Amazonian Murumuru Butter and handpicked Bulgarian Rose, it's super moisturizing and smells simply DIVINE. My skin can be a little sensitive at times, and this product is very gentle and ideal for sensitive skin.

My girls have been using the Love Beauty and Planet Rose shampoo and conditioner, and I've never seen their hair look better. They have very different needs when it comes to hair care — one has fine thin straight hair and the other super thick waves. These products are ideal for both, thanks to their fast-rinse conditioner that rinses quickly and cleanly so it doesn't weigh their hair down.

Are you anxious to try the Love Beauty and Planet line? Or are you already in love with it? Either way, Rite Aid NEEDS to be your destination this week. Between a BOGO Rite Aid offer and a $4 off 2 coupon in the Sunday paper, you can pick up two of your favorite LBP products for just $2.49 each!!!

Buy (2) Love Beauty and Planet Products, $8.99 ea.
Use Buy One Get One FREE Rite Aid Offer, exp. 7/20/19
Use (1) $4/2 Love Beauty and Planet Products, exp. 7/27/19 (RMN 07/14/19)
$2.49 ea. after coupon and sale!

I can't wait to hear which products you pick up! It's so hard to choose, but there's really not a bad option in the bunch…

Offer valid from 7/14 to 7/20.