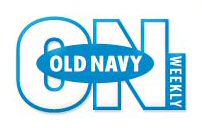 Wow, you all are some serious coupon hunters! Of all the days for the comments to go glitchy — I had to manually approve almost 2300 of your entries! But enough of that. Our three winners are #1459 Stacy, #1373 Carolyn and #1971 Paula! Look for your coupons in just a minute from Patty. And even if you didn't win, if you have a minute to pop over to Patty's blog and thank her for passing on her coupons, I think that would be a great way to end the night!
If you weren't one of the lucky winners yesterday, today just might be your lucky day! Thanks to Patty's generosity, I have three more $45/$100 to give away. Patty blogs at LaLatty's Stamp 'n Stuff, and her readers haven't quite caught onto the craze, so she wanted to offer the coupons to the Deal Seeking Mom readers.
These coupons expire on Thursday, 9/3, so we're going to make this quick and easy. Leave a comment to enter. Enter as many times as you wish. My only stipulation is I ask that you please do not enter unless you know that you absolutely will use this coupon given the very short timeframe you have to spend it!
I will close the comments and draw a winner at 9 p.m. EST TONIGHT (Wednesday), and then we will forward the coupons to the lucky winner immediately!
For some reason all comments are being sent to the spam folder. I will make sure they all get approved, and I'm trying to figure out what's causing the issue, but I wanted to give you a heads up so you'd know why they're not appearing right away!