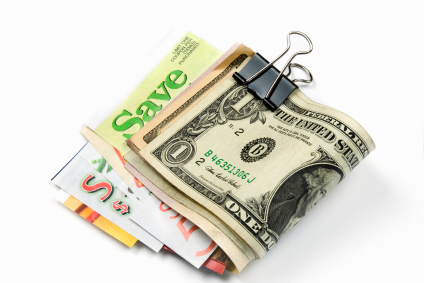 You often hear the saying, "You have to learn how to walk before you can run," and it's absolutely true. Learning basic fundamentals is key to mastering any skill, and so it goes with couponing.
I post a lot of deals here on DealSeekingMom.com every week, but I'm sure that they can seem a little confusing and even intimidating to someone who's unfamiliar with using coupons but looking to cut their grocery budget.
With this in mind, I'm embarking on a series of posts this summer that will share the basics of paring back your grocery budget, starting with everything you ever wanted to know about coupons and moving on to how to shop strategically, using this knowledge to dramatically cut your weekly grocery bill.
Perhaps you may be thinking that there are dozens of books out there on this topic, but I feel that blogs have a huge advantage over any book available in that we have the ability to carry on an ongoing conversation about a topic. Don't understand a concept in a post? Just ask a question in the comments. I love that so many of you are willing to offer your time and knowledge to help others save money as well.
Much of this information will be old news for some of you, but my hope is that each of you will learn something along the way. The discussion that I see taking place in posts here on DSM is often more valuable than the original post itself. I learn from your comments every day (like the Toilet Paper Principle!), and I'm eager to hear your tips, suggestions, and perspectives as we get back to basics over the next few months!
Do you have a specific topic that you'd like to make sure I touch upon? I'd love to hear about it — just leave a comment below or feel free to contact me!