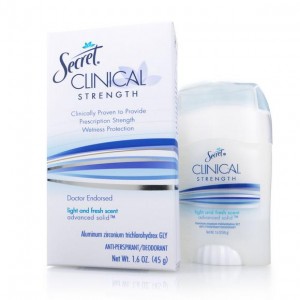 Have you joined Vocalpoint yet? I've raved about the great sampling opportunity in the past (remember the Bounce bars?), and they've come through with yet another great opportunity.
Vocalpoint members can sign in here to register to receive a FREE full size Secret Clinical Strength Deodorant simply for agreeing to review it after using it. Generally the review consists of a short survey asking questions about the experience.
Not a Vocalpoint member? Register here first and then login at the previous link.
Thanks, Free Sample Freak!