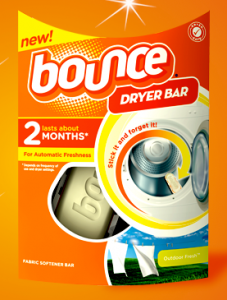 Vocalpoint members can sign in here to try new Bounce Dryer Bars. You just have to agree to review the product (in other words, fill out a survey) to let them know your thoughts on it.
Not a Vocalpoint member? Register here first and then login at the previous link.
This looks like a pretty cool product – can't wait to try it!
Thanks, Moms By Heart!