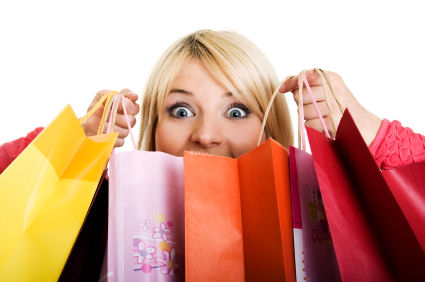 I've teamed up with Propel® and DivineCaroline to write a series of inspiring and motivational posts to encourage women to enhance and streamline their lives. Propel's mission is to enhance your life, give you the ability to move through obstacles and live a more streamlined, energetic life.
I married my husband knowing that he had some debt to pay off, but we thought it would be simple to pay it off quickly between the salaries we were earning. After creating numerous budgets and spending plans and eventually failing at each one, it became readily apparent that the approach we were taking was never going to get us very far.
After analyzing where our money was going, a pattern emerged. We would cut back our spending dramatically, but after a period of sticking to our plan, we would start to feel deprived and end up splurging and spending more than ever. As much as we wanted to pay off our debt, we started to feel resentful that we were working so hard all week and weren't able to treat ourselves to small luxuries every now and then.
Don't get me wrong – I greatly admire those people that have the willpower and determination to cut their spending to the very barebones necessities in order to pay off their debts. But it was only when we were completely honest with ourselves and admitted that it wasn't an approach that was going to work for us that we began making real headway on our finances.
The key to finally figuring out what worked for us was learning how to treat ourselves without breaking the bank. How did we do this? Coupons, of course – and here are my five favorite ways to treat ourselves right now.
Using coupons like these we were able to balance our wants of eating out and treating ourselves to non-necessities while still cutting back and ultimately reaching our goal of being debt free.
Are you one of those people that are able to cut back dramatically and stick to it, or do you treat yourself now and then? What are your best tips and tricks for sticking to a budget?
How did you enhance your life today? Chime in every day at You.Propelled on DivineCaroline for another chance to win $5,000 to pursue your dream. The more friends you bring, the better your chances of winning.